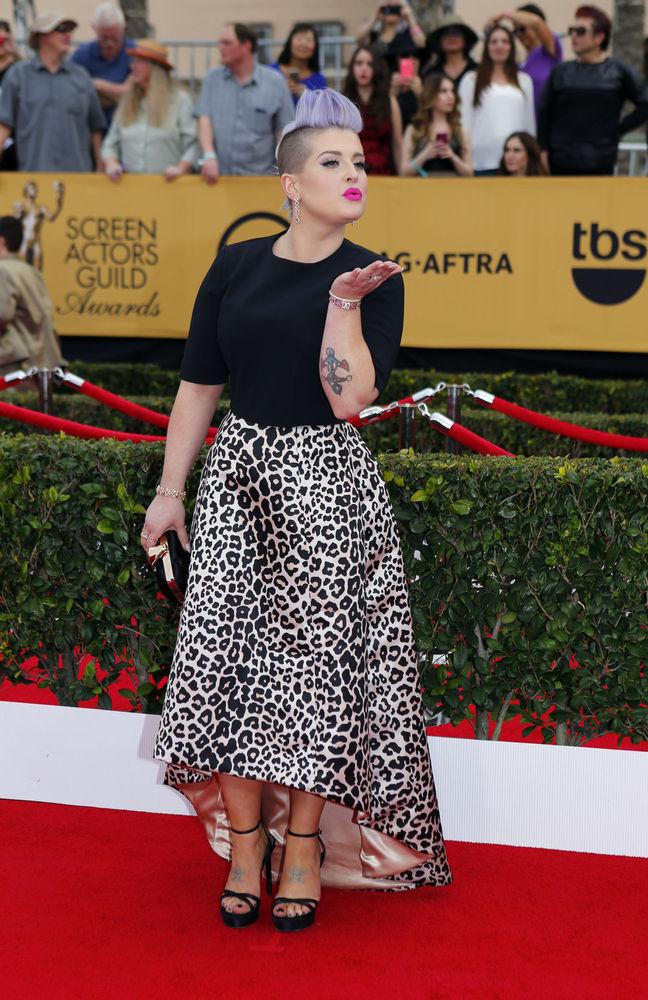 Geen glansprestatie, maar deze look van Kelly Osbourne mag er wel zijn.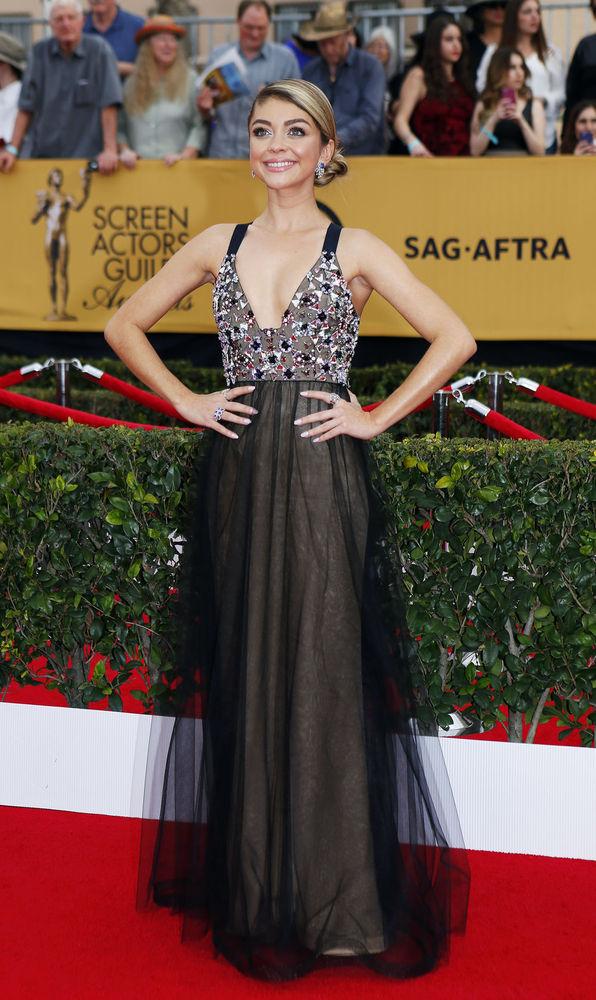 'Modern Family'-actrice Sarah Hyland kiest voor deze volwassen look.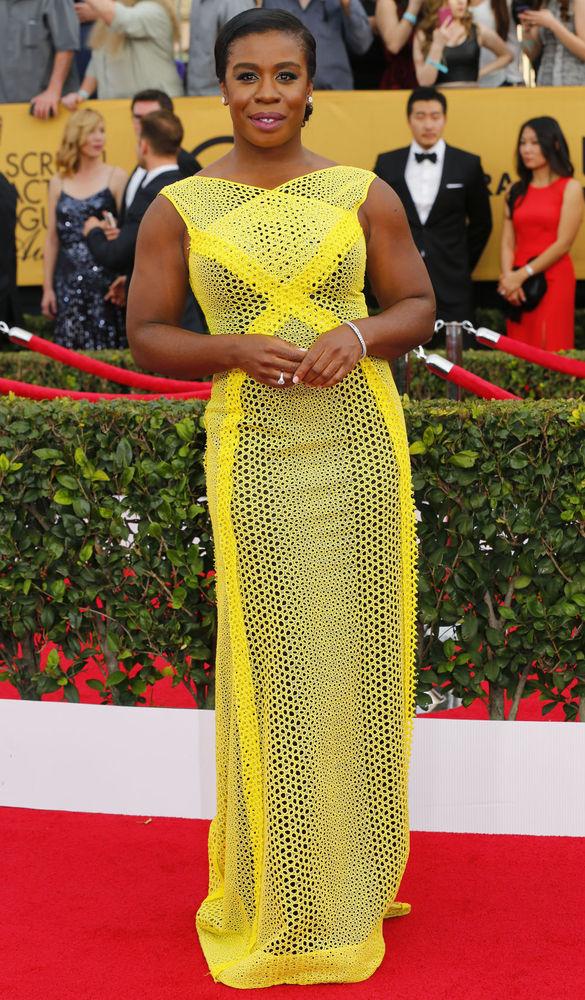 Uzo Aduba uit "Orange is the New Black" haalde een award binnen.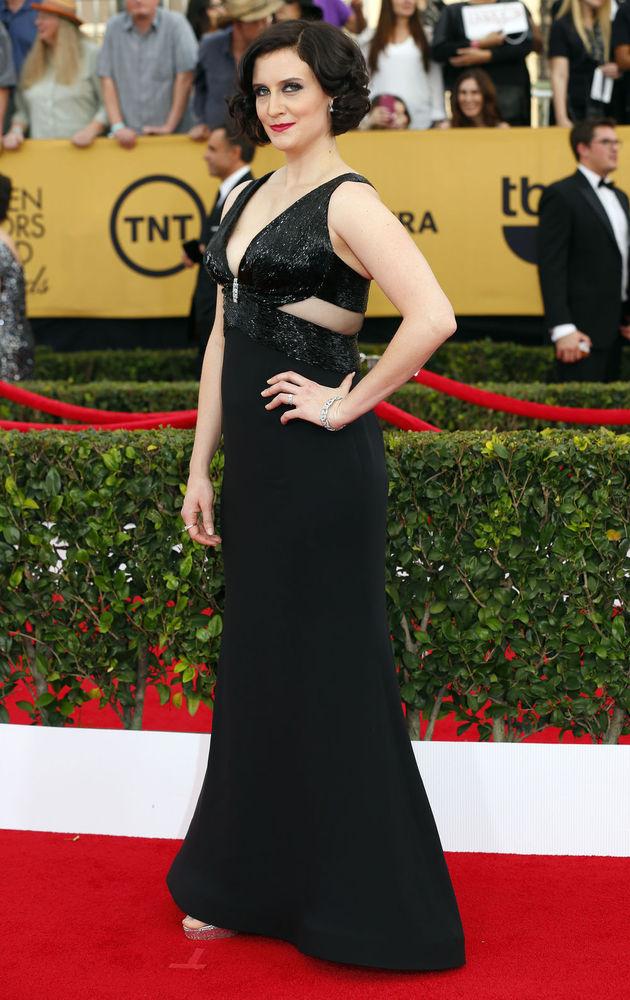 De uitsnijdingen in deze jurk van Julie Lak zijn niet goed gepositioneerd.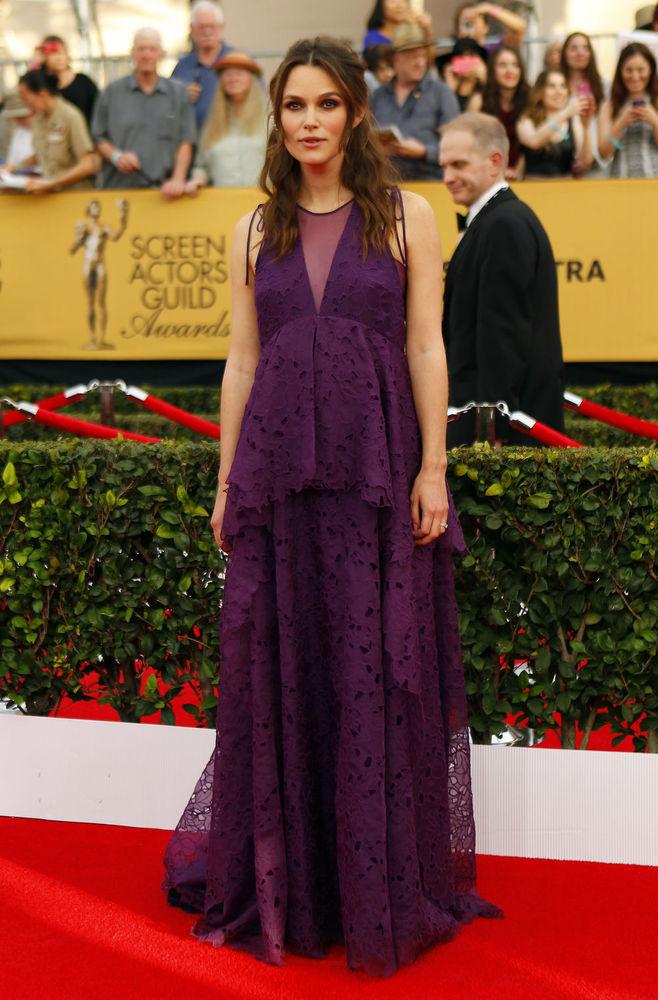 Keira Knightley maakt met deze look haar 'Amish'-outfit van vorige week goed.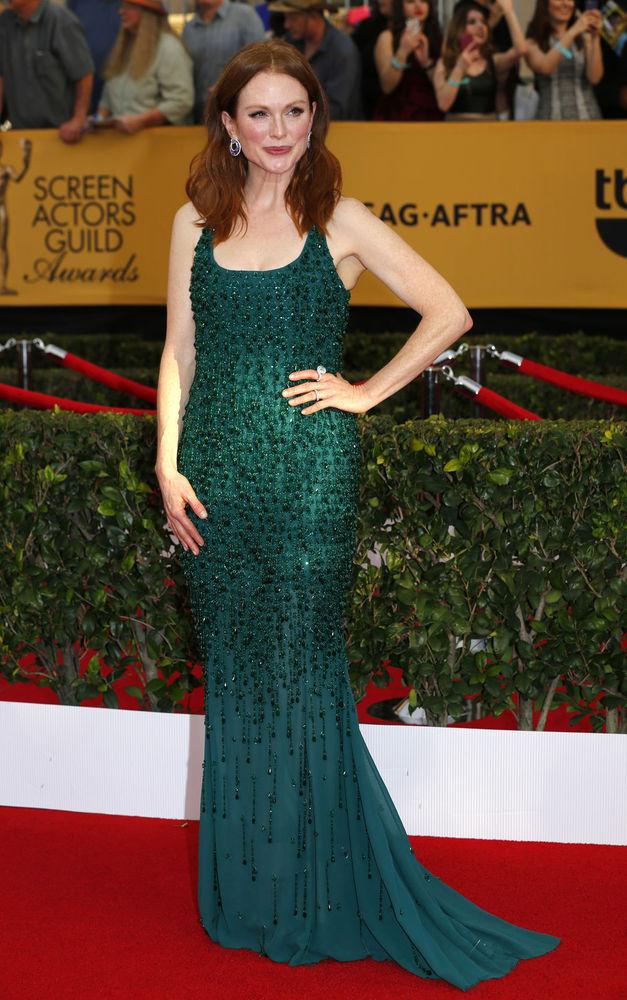 Julianne Moore als de 'Kleine Zeemeermin'.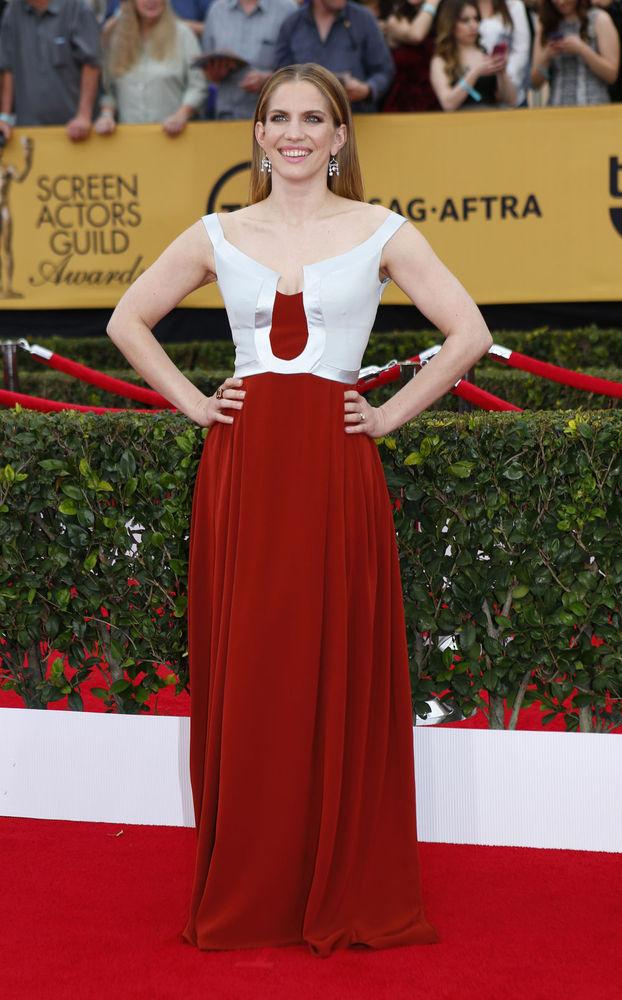 Anna Chlumsky ziet eruit alsof ze in Tirol haar inspiratie haalde.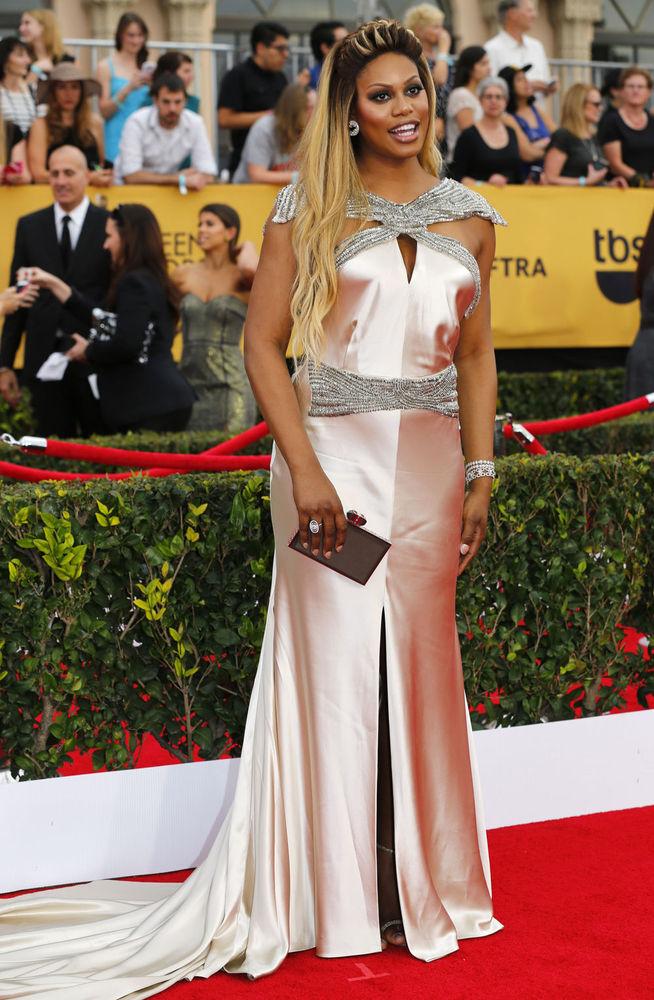 Deze 'Xena – The Warrior Princess' meets elegante avondjurk is geen geslaagde look voor Laverne Cox.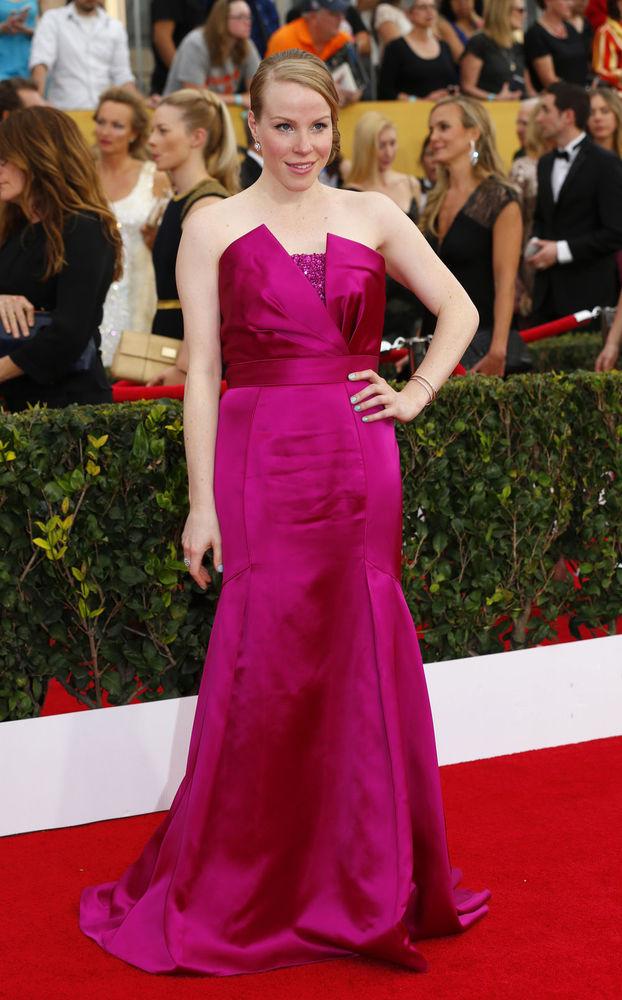 Geen winnende look voor Emma Myles.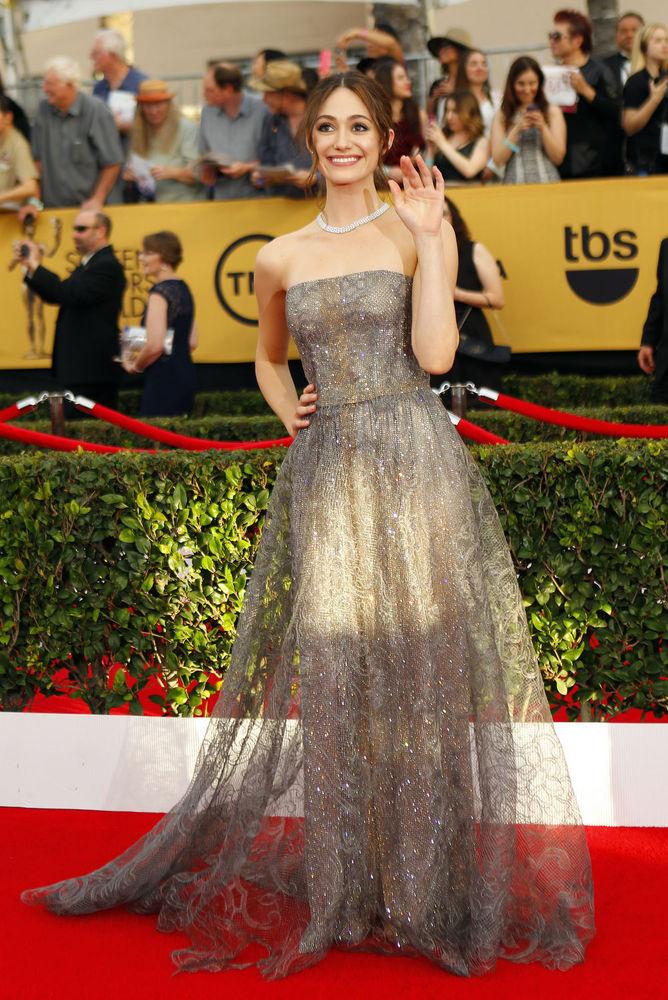 De jurk van Emmy Rossum zat haar als gegoten.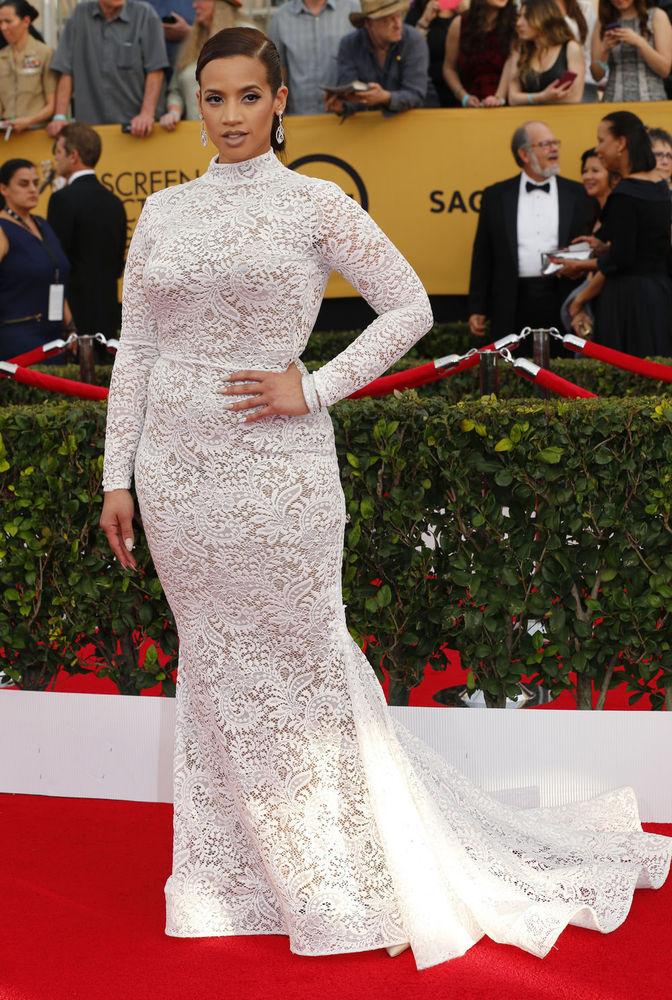 Dascha Polanco doet hier een imitatie van de 'Givenchy'-look van Kim Kardashian. Een beetje bloot had haar niet misstaan.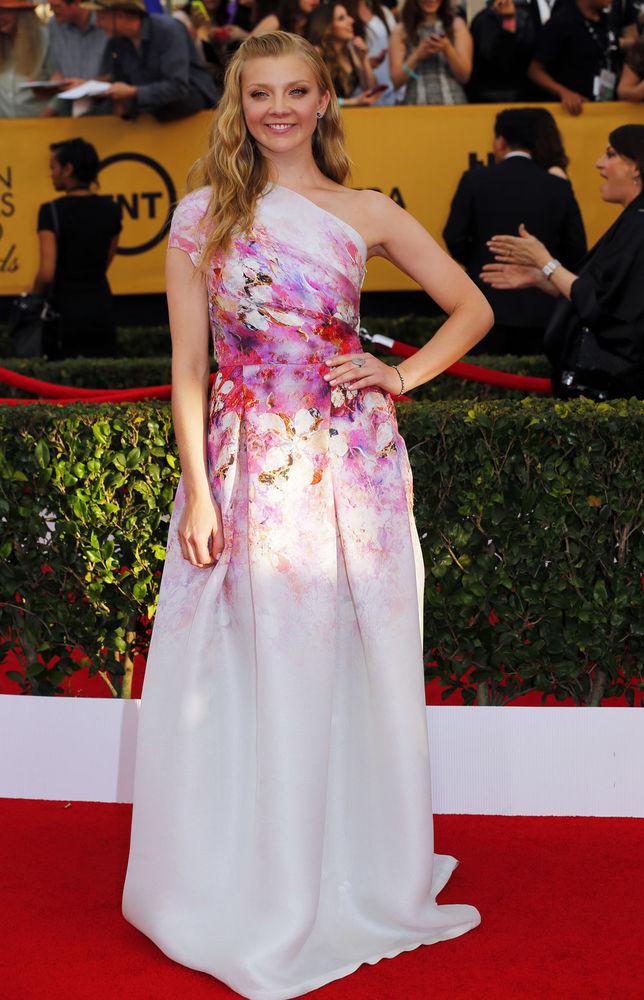 Niet mis, die look van 'Game of Thrones'-actrice Natalie Dormer.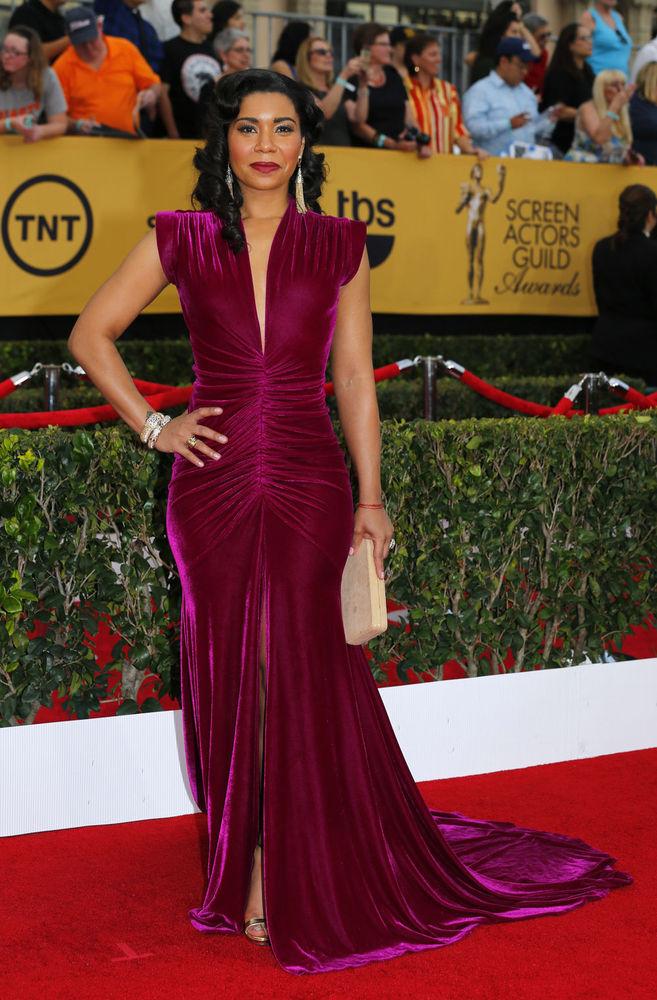 Strakke snit, de jurk van Jessica Pimentel.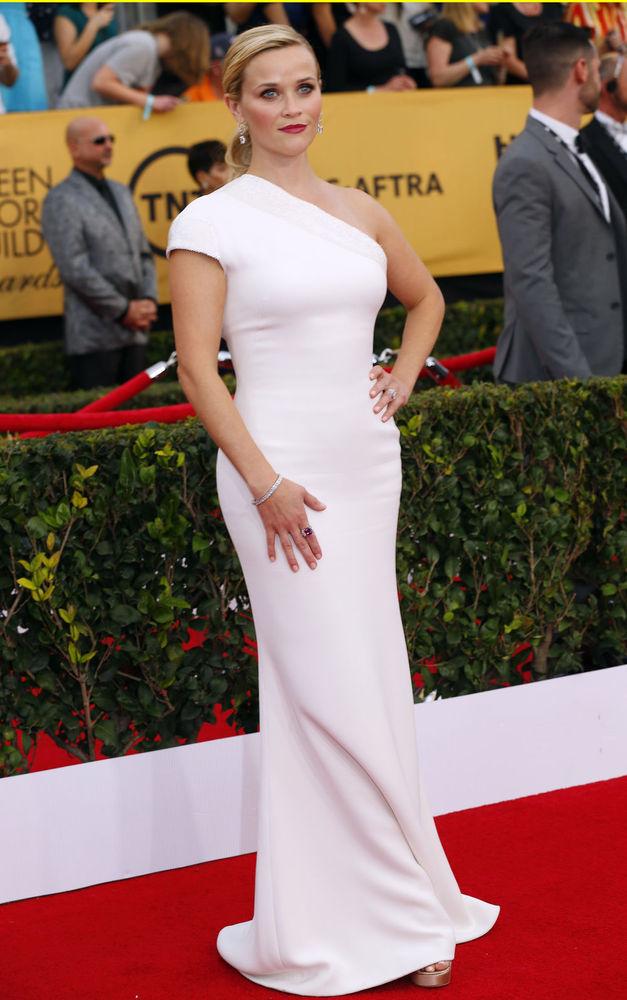 Geen flaters voor Reese Witherspoon, al had het detail aan de schouders wel anders gemogen.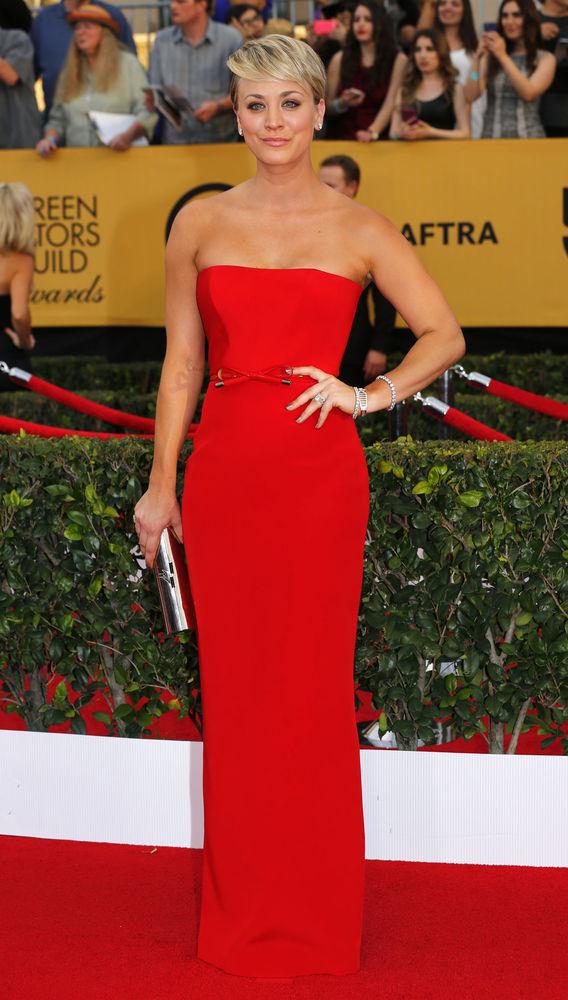 Simpel en chic bij Kaley Cuoco.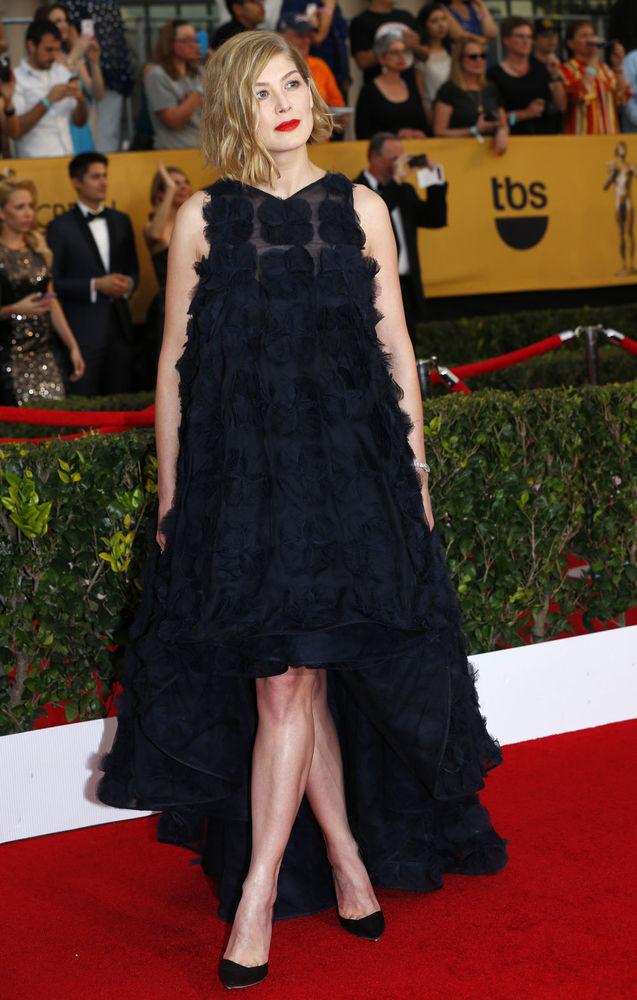 De babydoll-look van deze avondjurk is niet meteen een toppertje voor Rosamund Pike.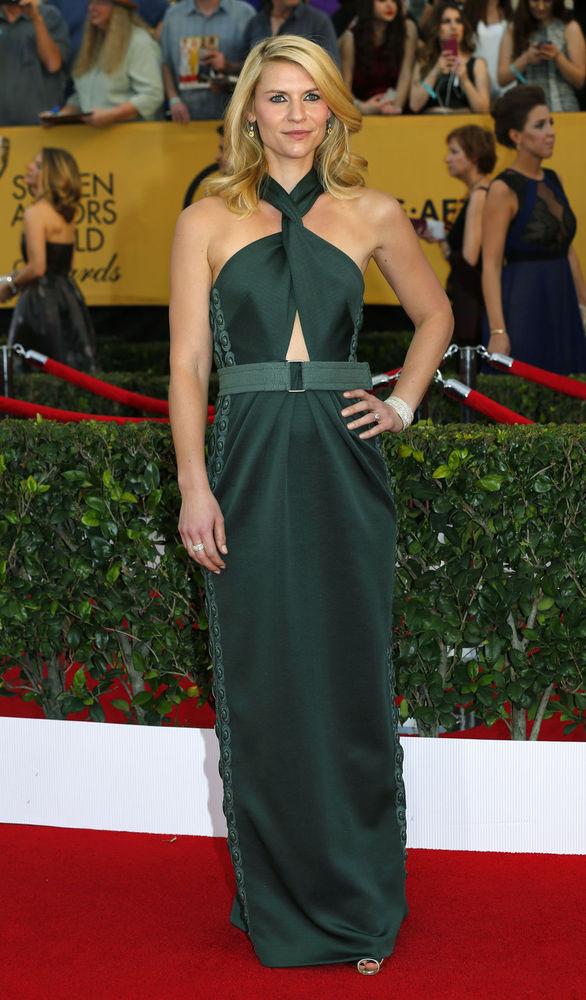 Claire Danes uit 'Homeland' haalt geen homerun met deze look.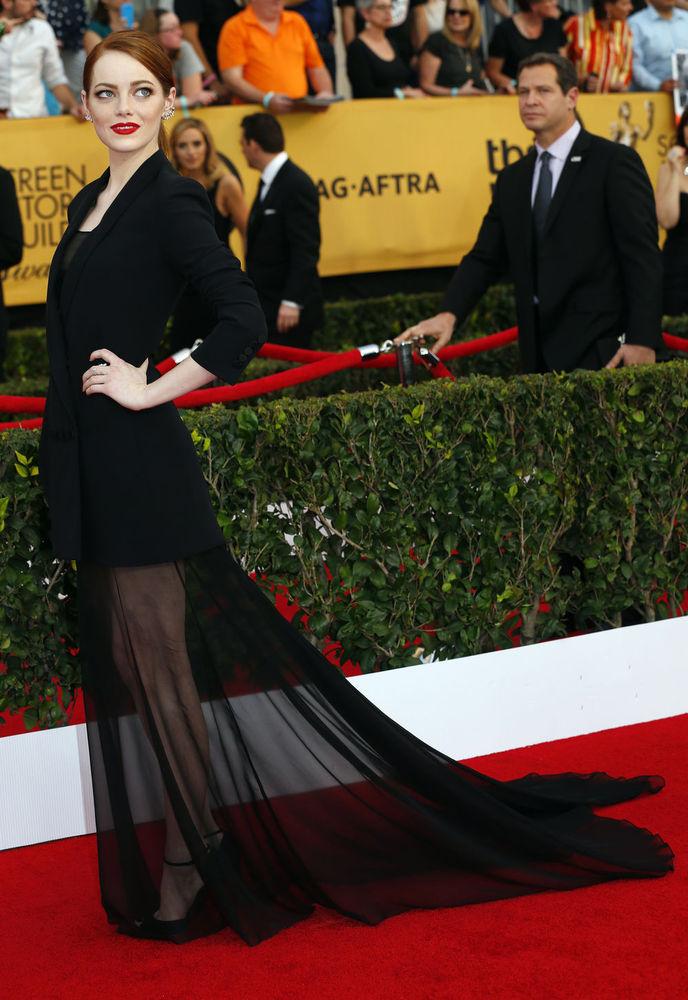 Emma Stone wervelt over de rode lopers dezer dagen, ook deze zwarte jurk kan ons bekoren.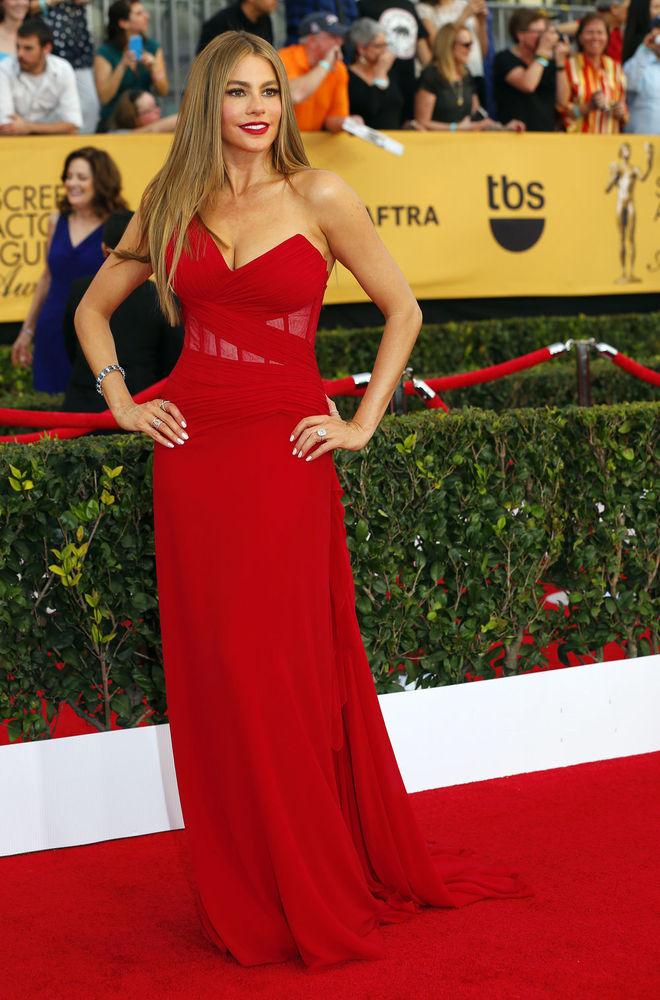 Het lijf van Sofia Vergara mag gezien worden, zeker in zo'n elegante glamourjurk.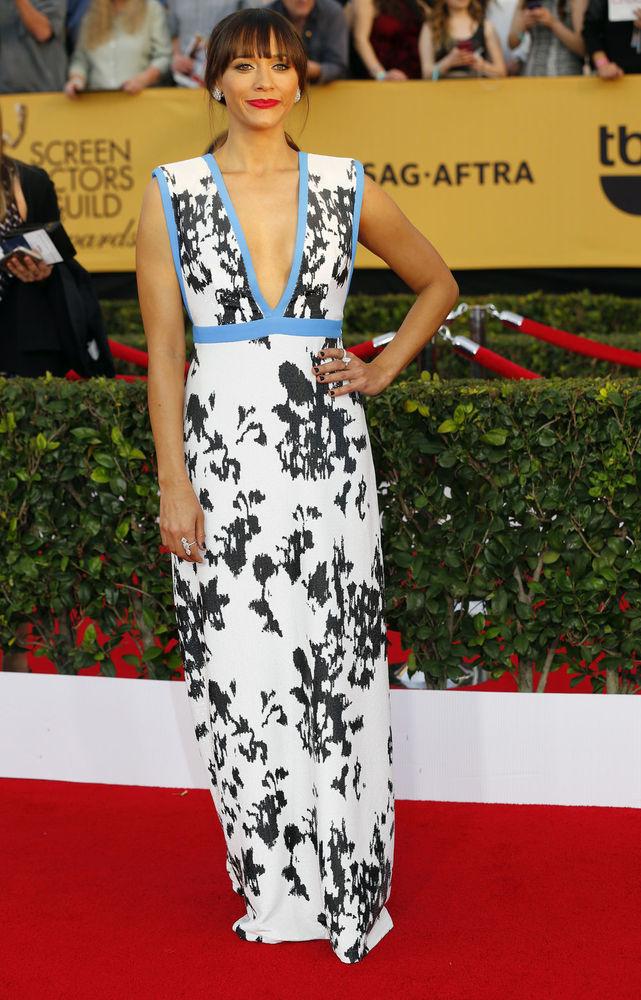 Het blauw matcht leuk met de zwart-witte hoofdtonen van de jurk, maar het had iets eleganter gemogen bij Rashida Jones.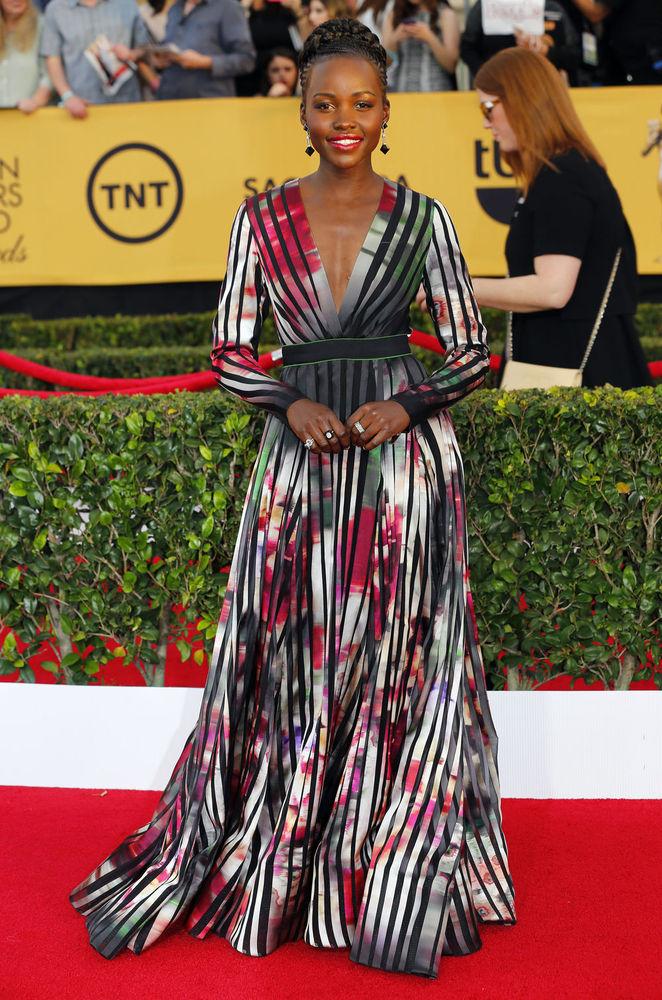 Vorig jaar blies ze iedereen omver met haar galajurken, deze outfit van Lupita Nyong'o hoort ook in dat rijtje thuis.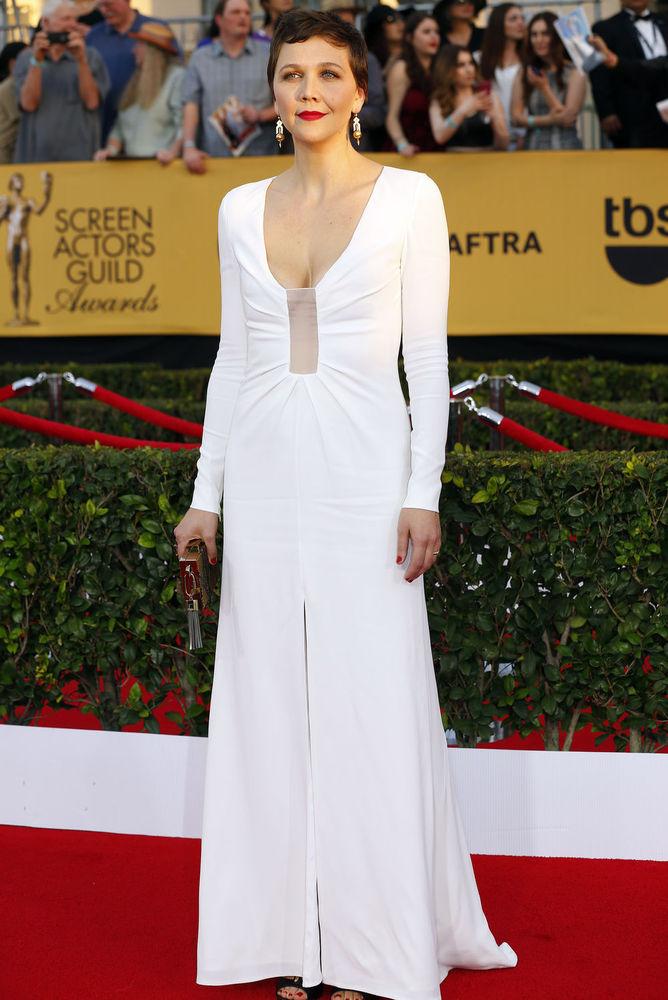 Het zijn vooral de details en accessoires die het doen bij deze look van Maggie Gyllenhaal.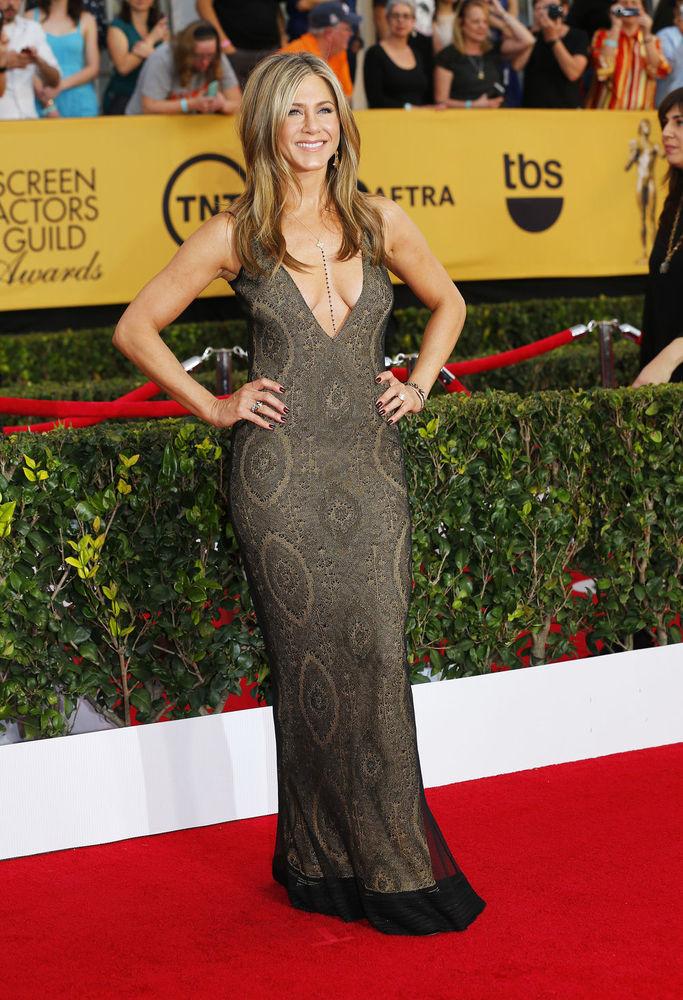 Je zal er Jennifer Aniston nooit op kunnen betrappen haar sterkste punten niet uit te spelen.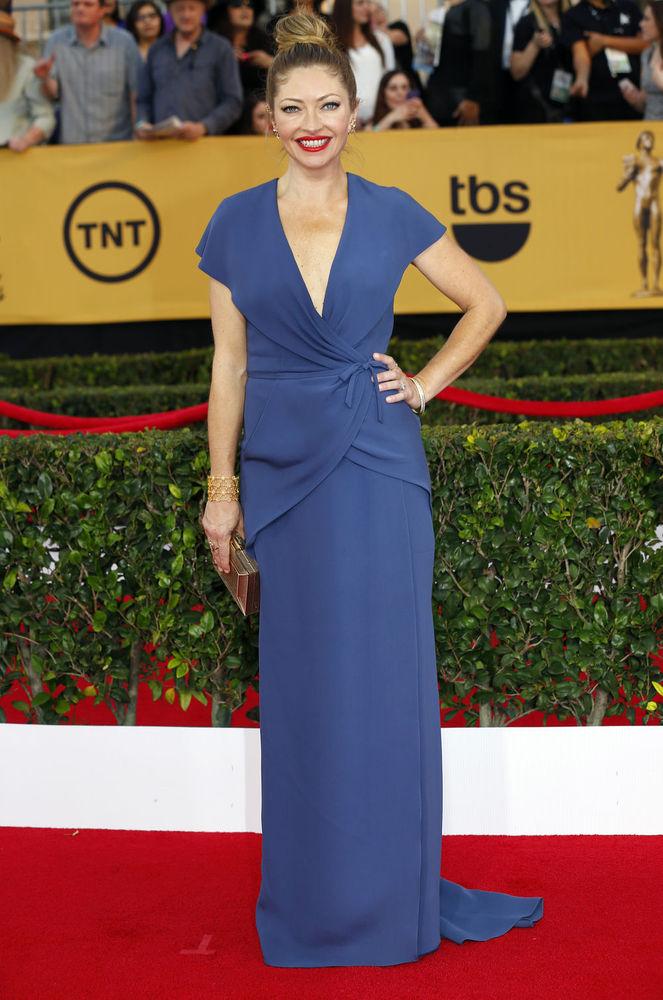 Een mooie wikkeljurk van Rebecca Gayheart.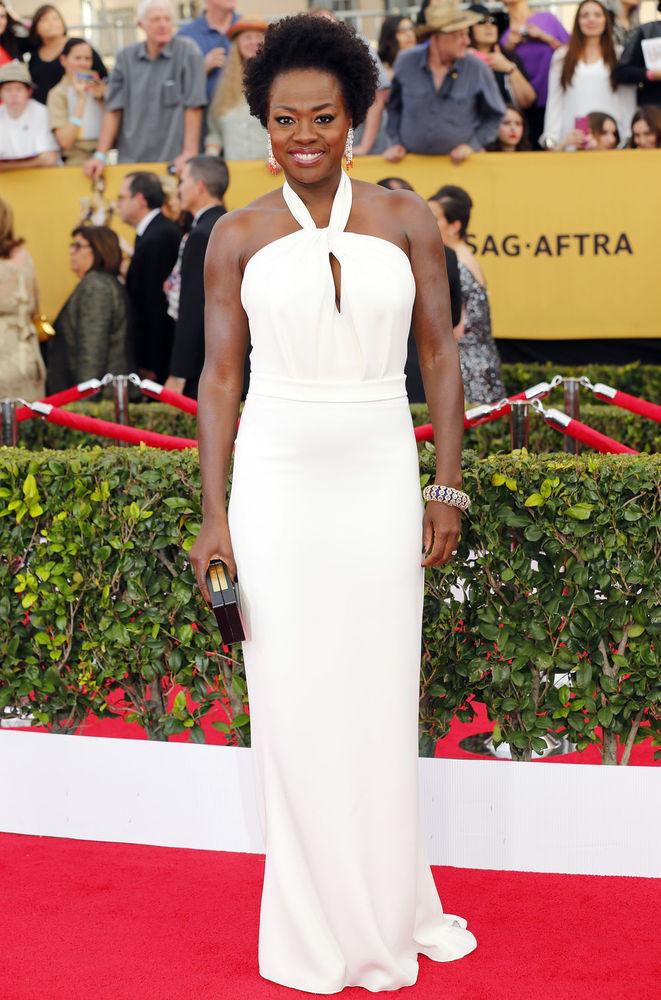 De halternek lijkt haar wat in te snoeren, maar voor het overige geen misse outfit van Viola Davis.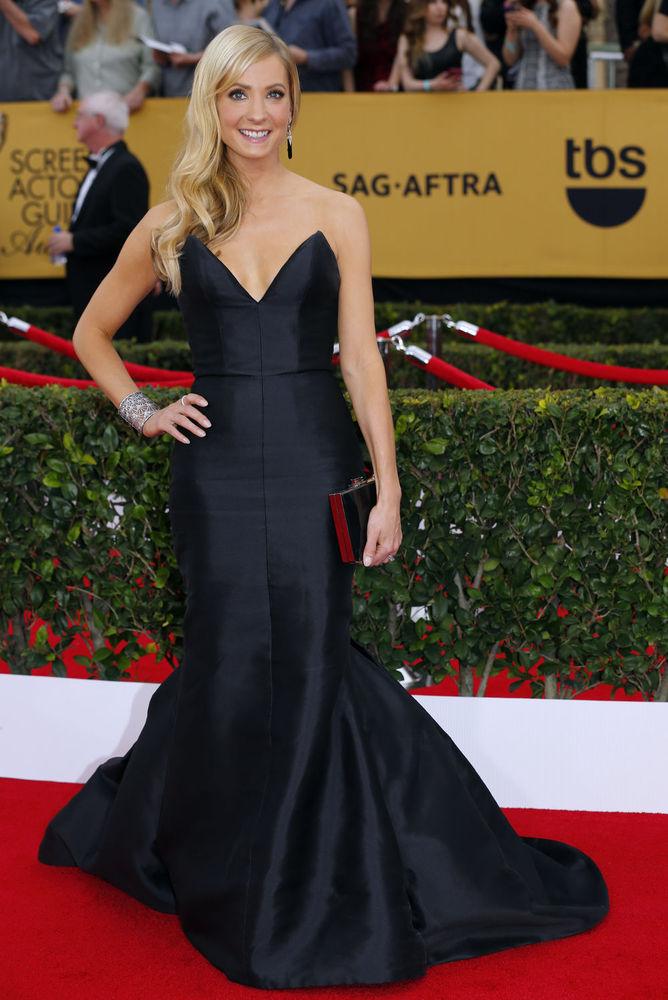 Een klassieke awardlook voor Joanna Froggatt.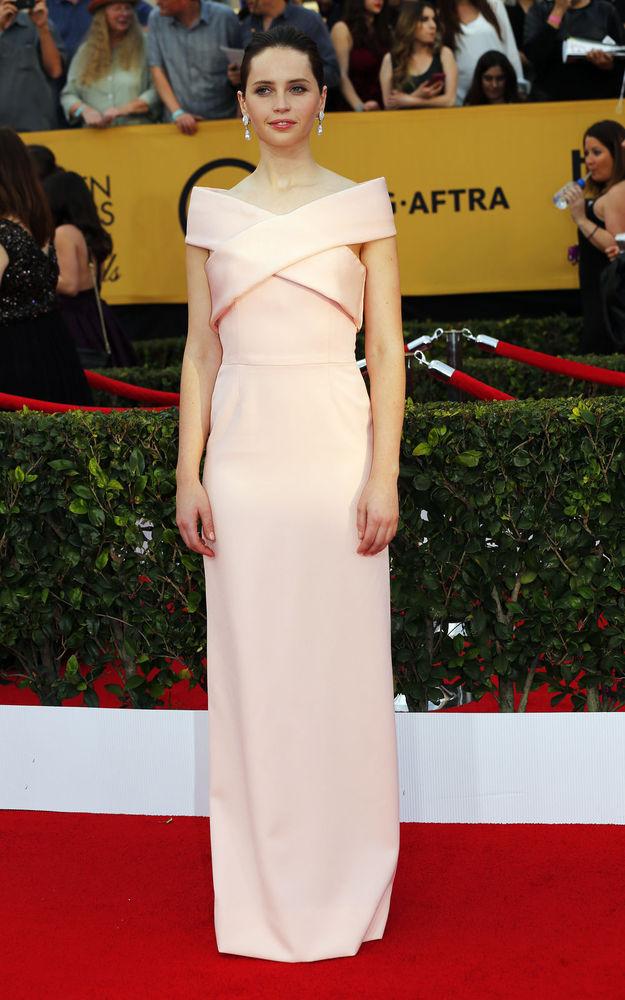 Felicity Jones uit de succesfilm "The Theory of Everything" is één van onze favorieten.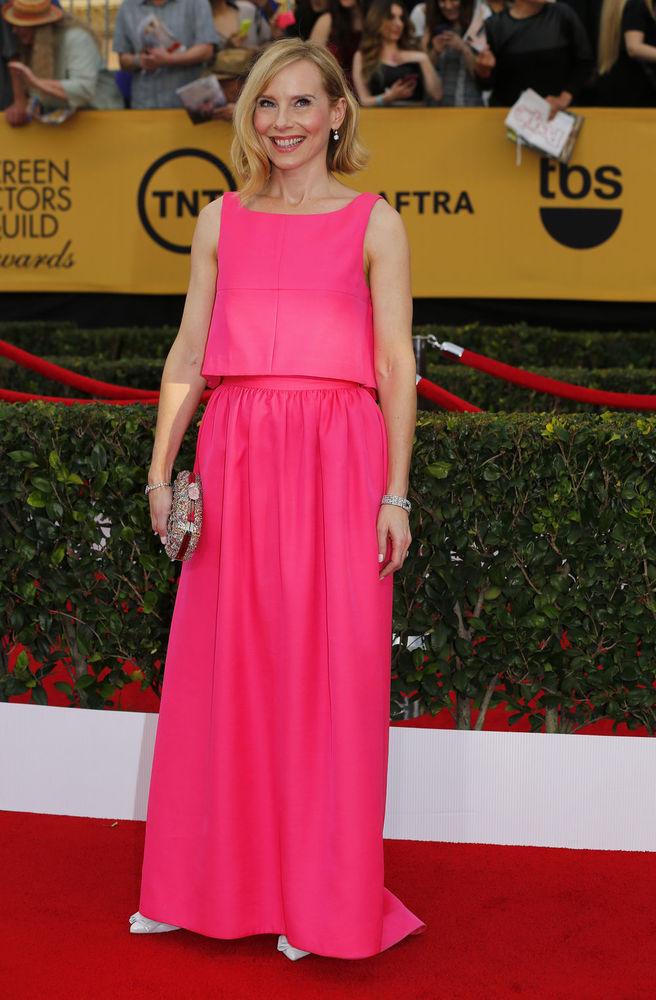 Amy Ryan knalt iedereen naar huis met deze outfit.