Van een bevroren meer op 5.070 meter hoogte in Tibet onder een heldere sterrenhemel tot een door de maan verlicht kasteel in Spanje: dit zijn de mooiste foto's van de Melkweg van het jaar.
De reisfotografieblog Capture the Atlas heeft dit jaar voor de vijfde keer de Milky Way Photographer of the Year georganiseerd waarbij de 25 mooiste foto's van de Melkweg uitgekozen worden. De winnaars worden altijd in mei bekendgemaakt omdat mei en juni de beste maanden zijn om naar de Melkweg te kijken. Dat geldt zowel voor het noordelijk als zuidelijk halfrond. Een andere voorwaarde om goed naar de sterrenhemel te kunnen kijken is zo weinig mogelijk lichtvervuiling. Hooggelegen plaatsen buiten stedelijk gebied leveren de mooiste foto's op.
Dit jaar werden de winnende foto's in twaalf landen genomen waaronder Nieuw-Zeeland, Chili, de Verenigde Staten, Argentinië, Egypte, Frankrijk, Spanje, Slowakije en China.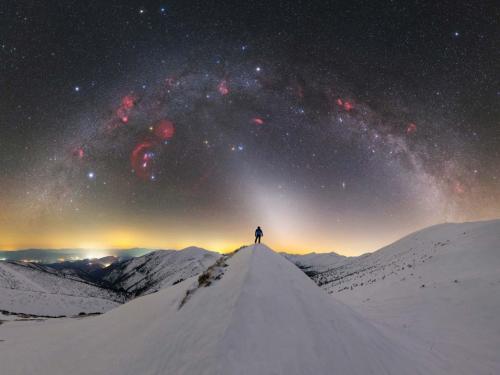 1/15
© Tomáš Slovinský, Milky Way Photographer of the Year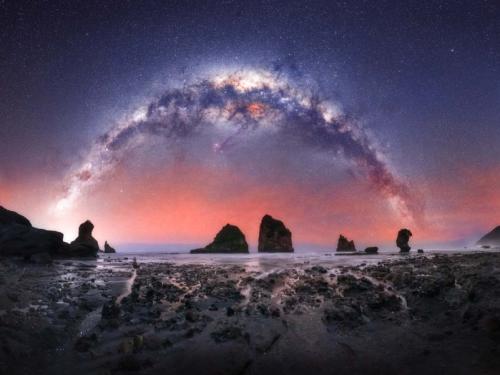 2/15
© Rachel Roberts, Milky Way Photographer of the Year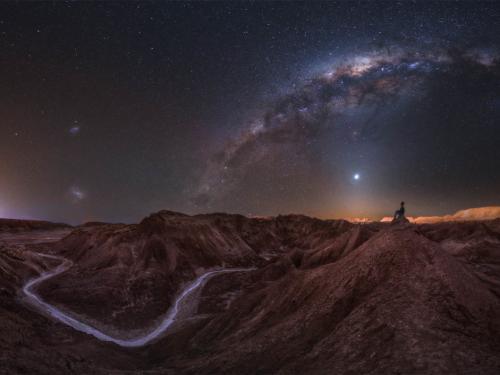 3/15
© Alexis Trigo, Milky Photographer of the Year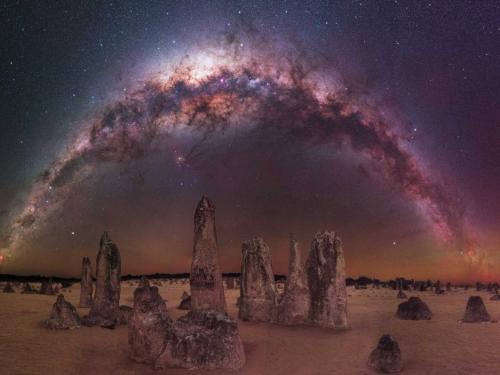 4/15
© Trevor Dobson, Milky Photographer of the Year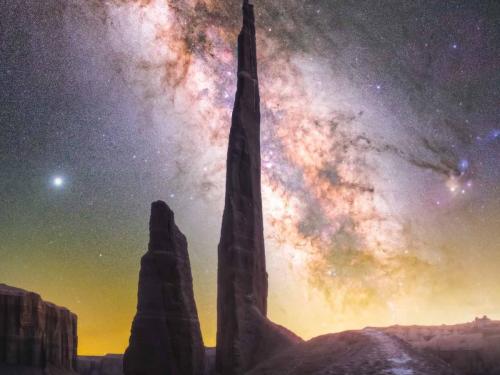 5/15
© Spencer Welling, Milky Way Photographer of the Year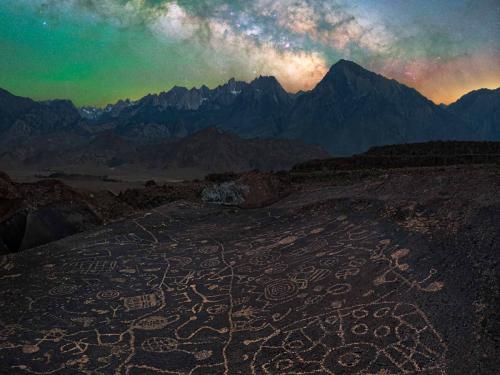 6/15
© Marcin Zajac, Milky Way Photographer of the Year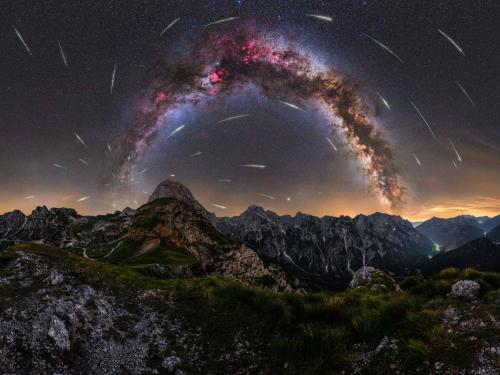 7/15
© Uros Fink, Milky Way Photographer of the Year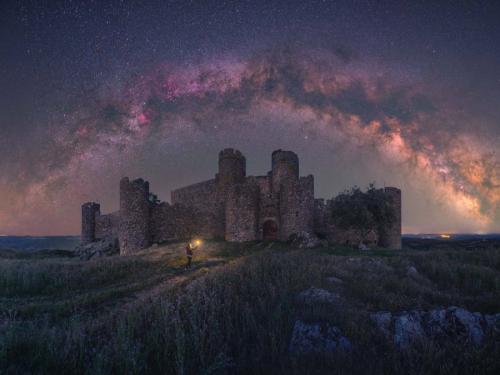 8/15
© Jose Manuel Galvan Rangel, Milky Way Photographer of the Year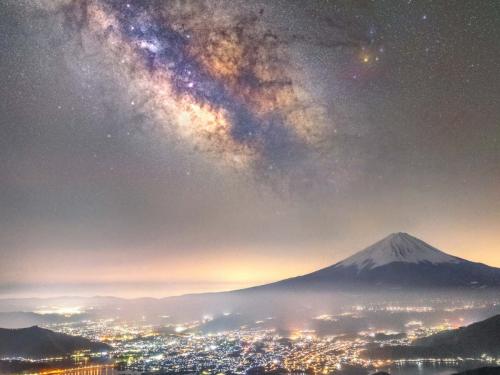 9/15
© Takemochi Yuki, Milky Way Photographer of the Year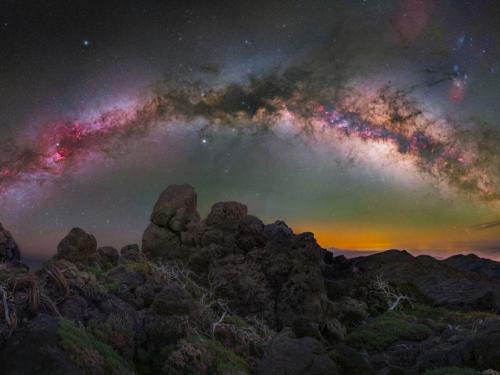 10/15
© Egor Goryachev, Milky Way Photographer of the Year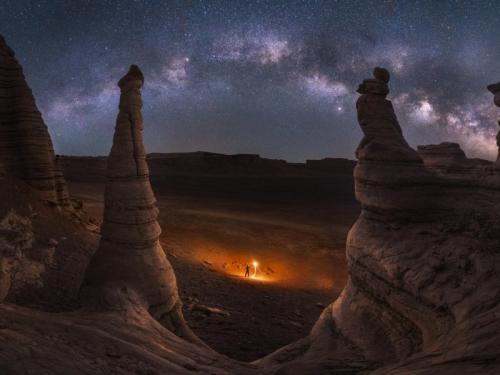 11/15
© Jinyi He, Milky Way Photographer of the Year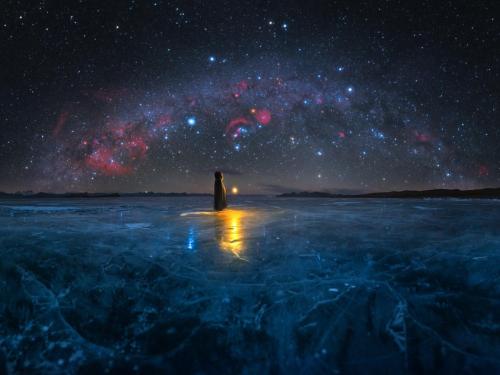 12/15
© Alvin Wu, Milky Way Photographer of the Year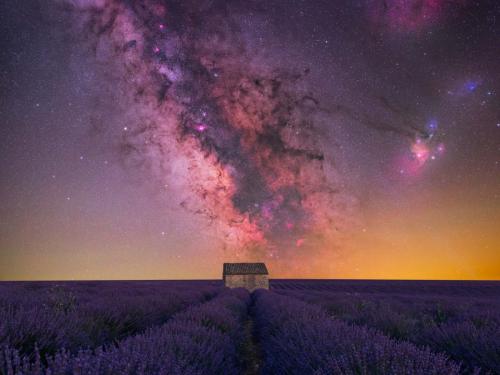 13/15
© Benjamin Barakat, Milky Way Photographer of the Year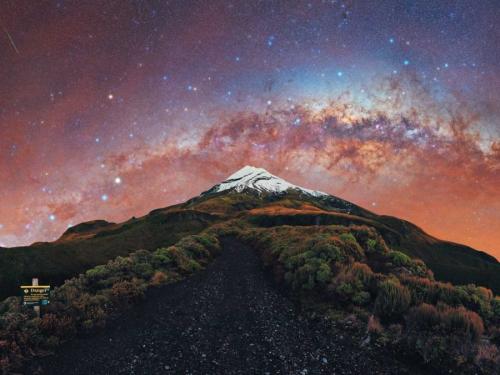 14/15
© Evan McKay, Milky Photographer of the Year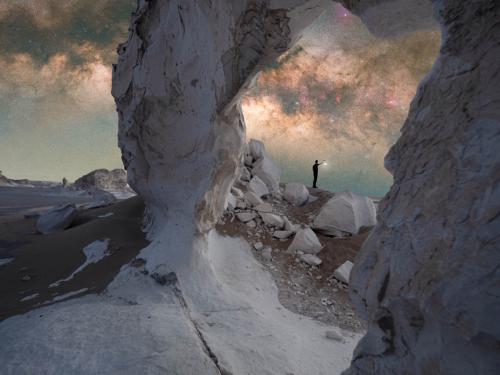 15/15
© Burak Esenbey, Milky Way Photographer of the Year