Zo bijzonder kunnen mensen het niet maken: deze in de loop van miljoenen jaren door wind, regen en erosie gevormde rotsformaties in de vorm van een olifant, sfinx, paddenstoel of kathedraal.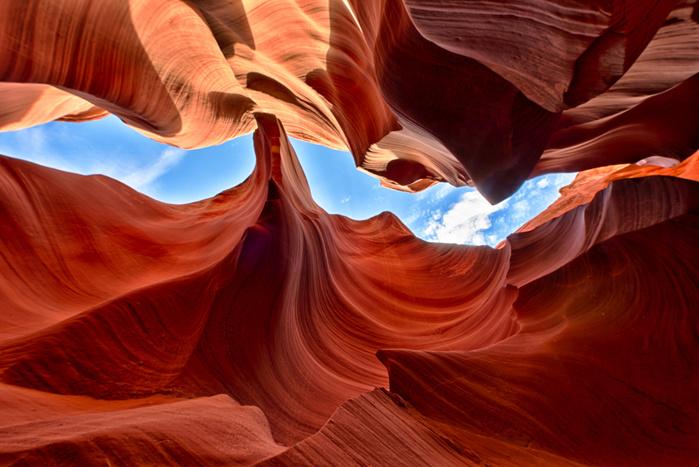 Antelope Canyon in Arizona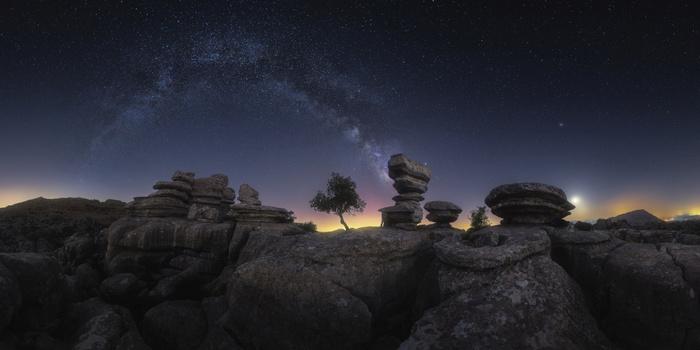 Torcal de Antequera in Spanje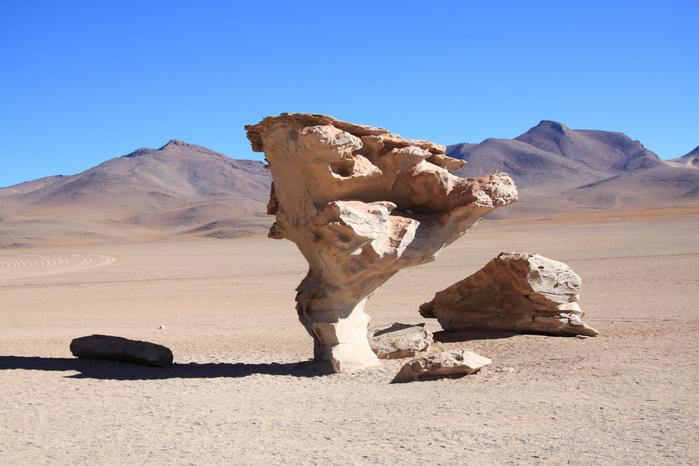 Árbol de Piedra in het Eduardo Avaroa Andes Fauna Nationaal Reservaat in Bolivia.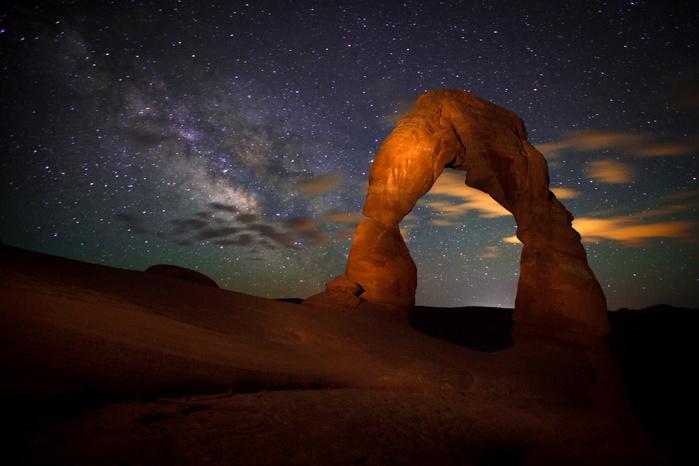 Delicate Arch in Arches National Park in Utah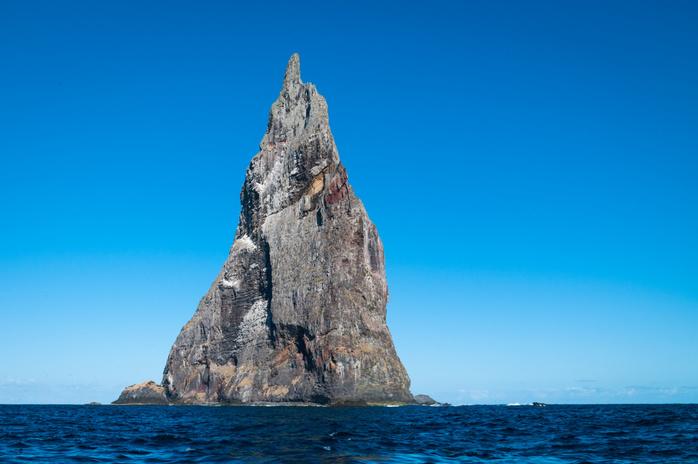 Ball's Pyramid op Lord Howe Island in Australië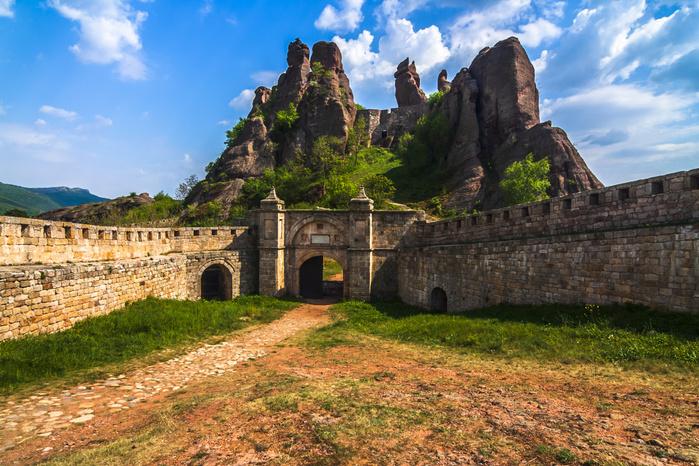 Belogradchik in Bulgarije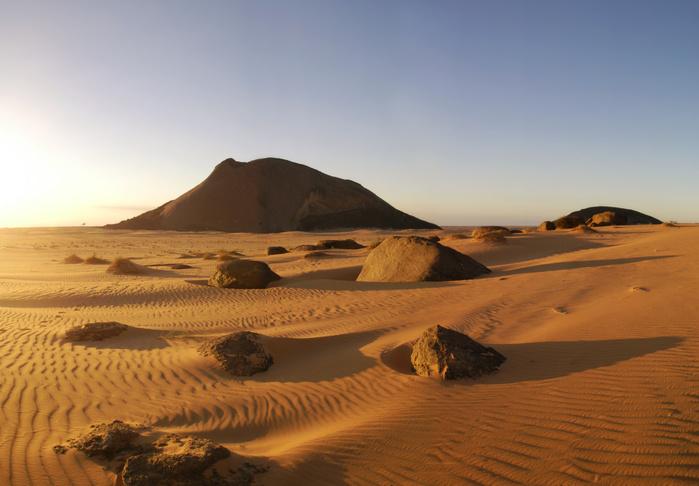 Ben Amera in Mauritius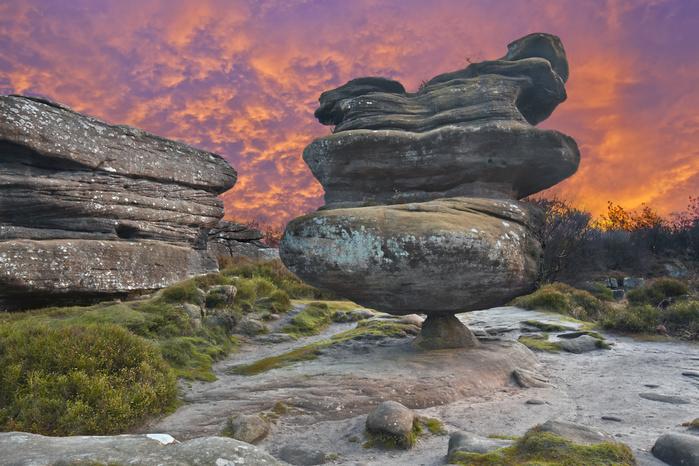 Brimham Rocks in Yorkshire, Verenigd Koninkrijk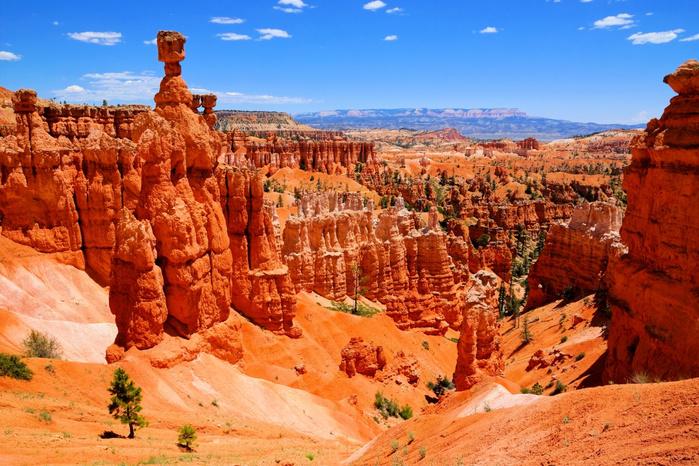 Bryce Canyon in Utah, VS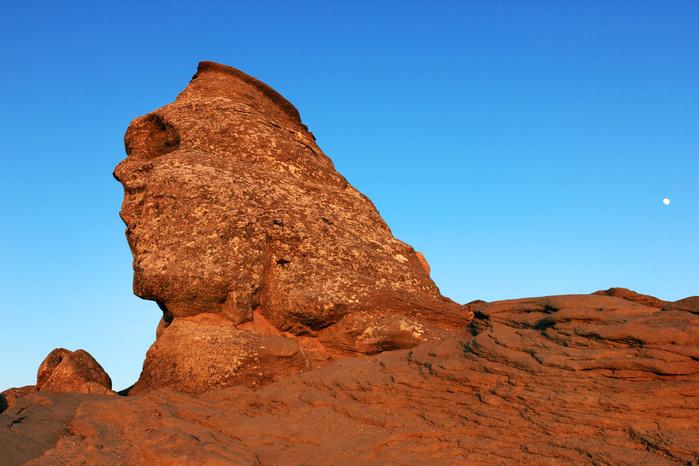 Bucegi Sphinx in Roemenië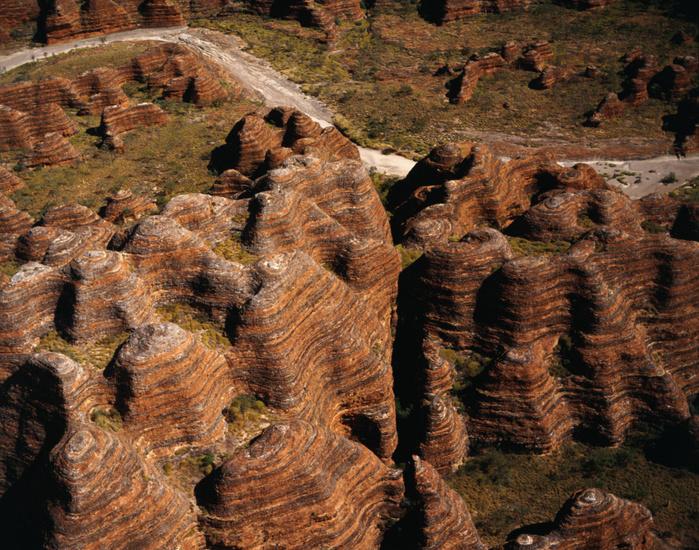 Bungle Bungle Range in Purnululu National Parkin Australië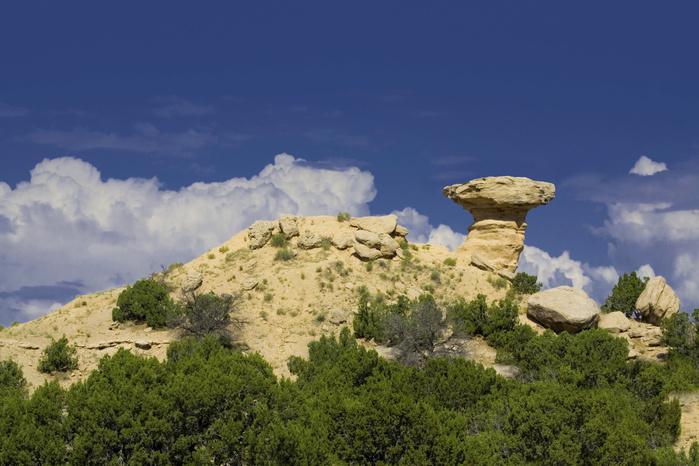 Camel Rock in New Mexico, VS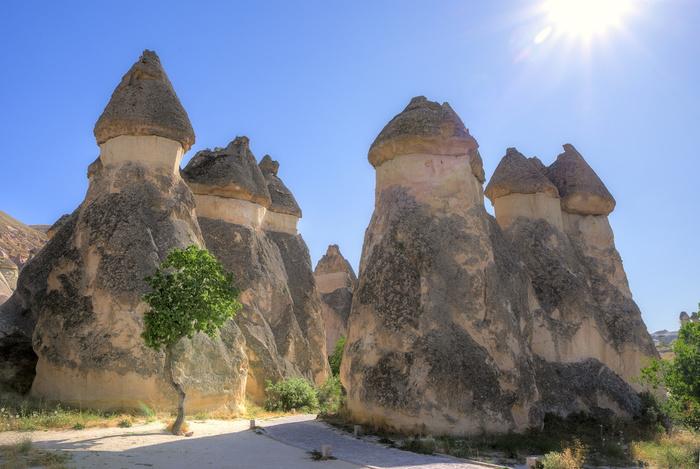 Cappadocië in Turkije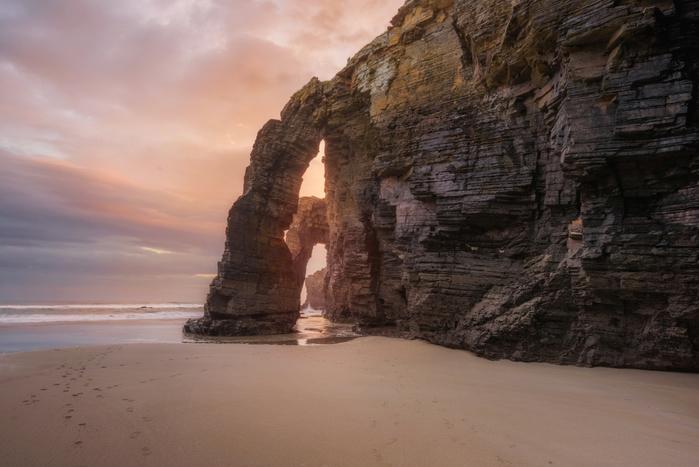 As Catedrais (Cathedral Beach) in Galicië in Spanje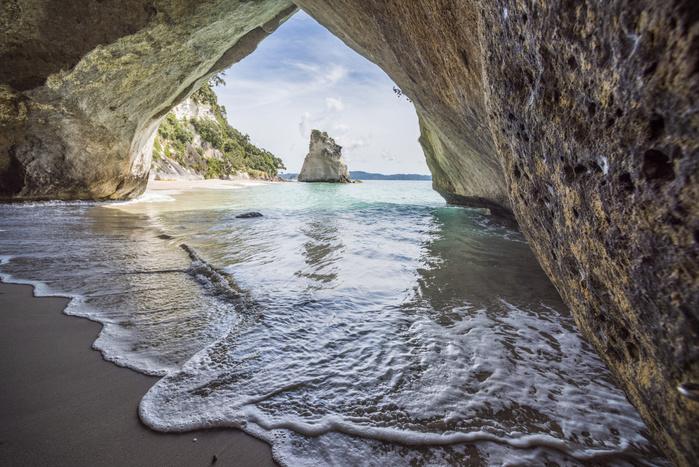 Cathedral Cove in Nieuw-Zeeland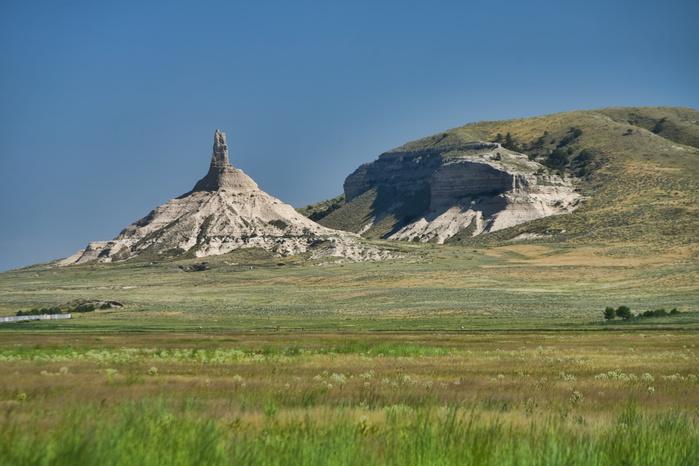 Chimney Rock State Park in Nebraska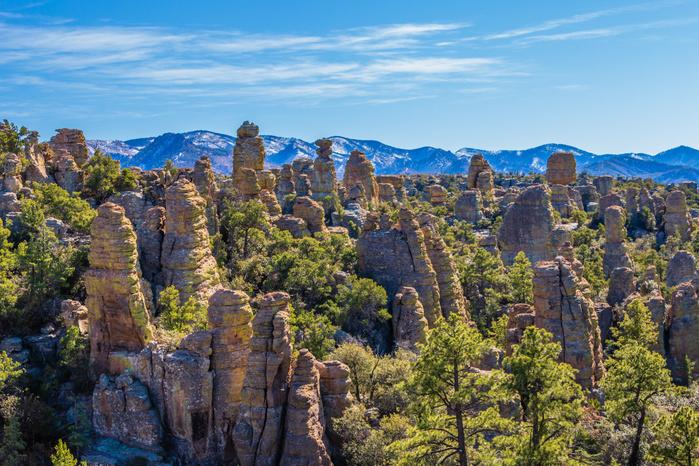 Chiricahua National Monument in Arizona, VS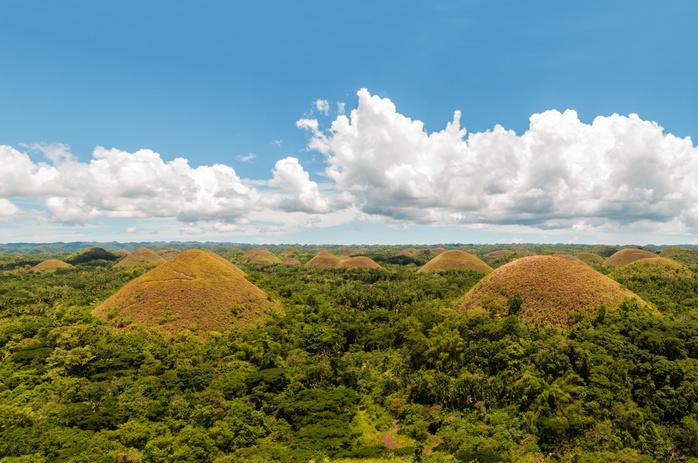 Chocolat Hills in de Filippijnen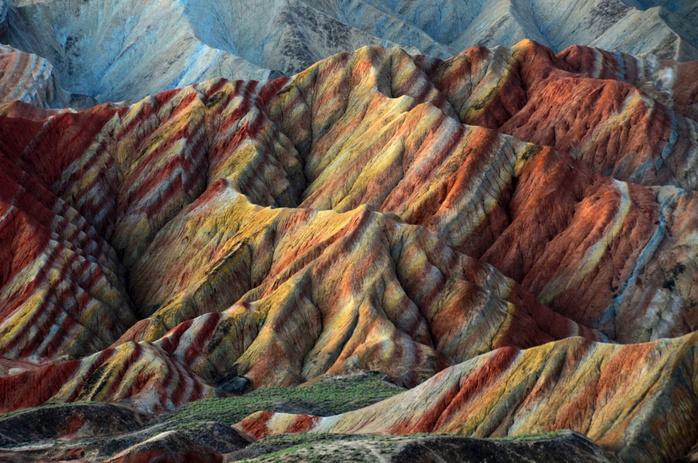 Zhangye Danxia Nationaal Geologisch Park in de Chinese provincie Gansu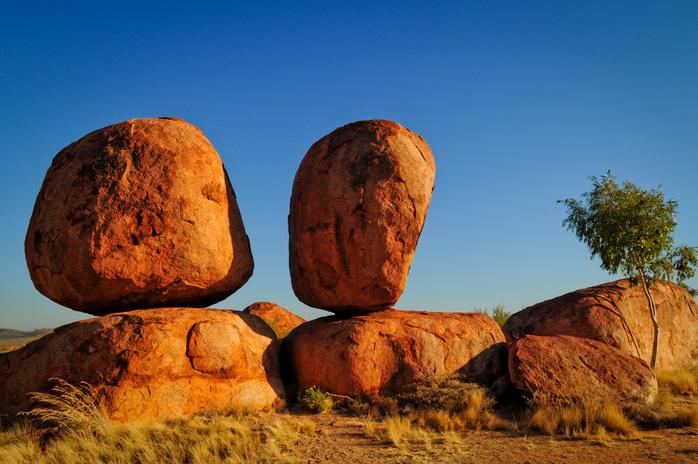 Devils Marbles Conservation Reserve in Australië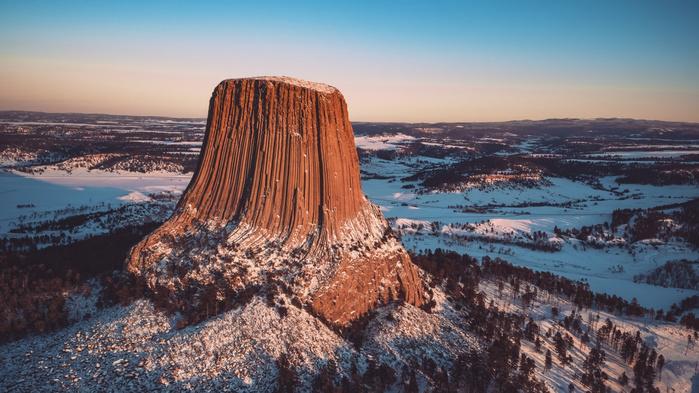 Devil's Tower in Wyoming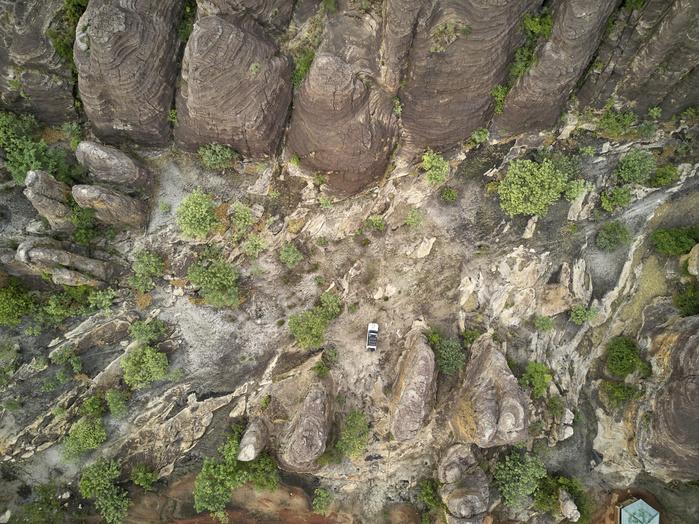 Domes de Fabedougou in Burkina Faso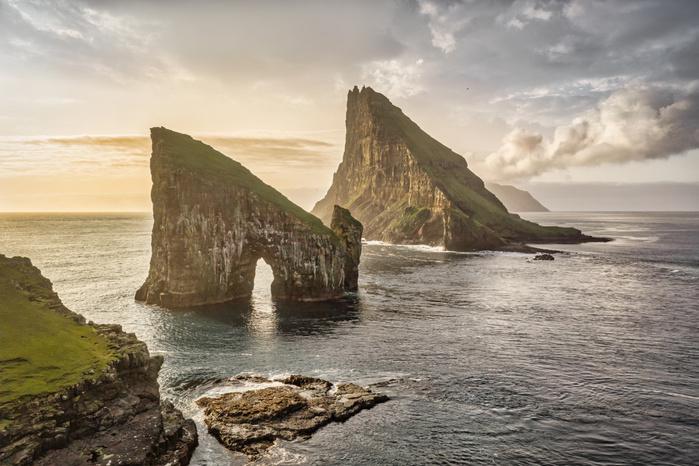 Drangarnir bij de Faeröer eilanden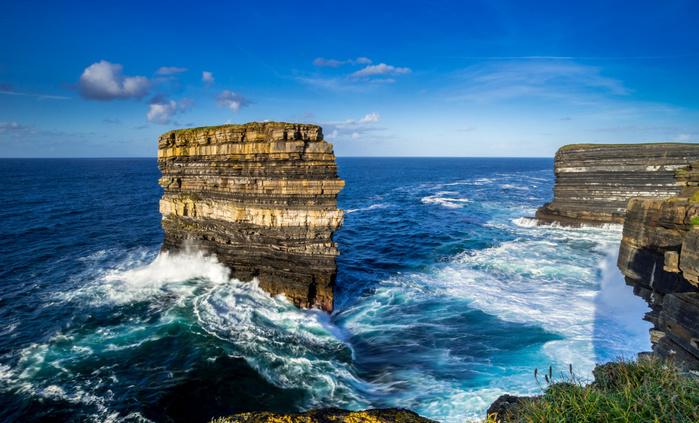 Dun Briste in Knockaun in Ierland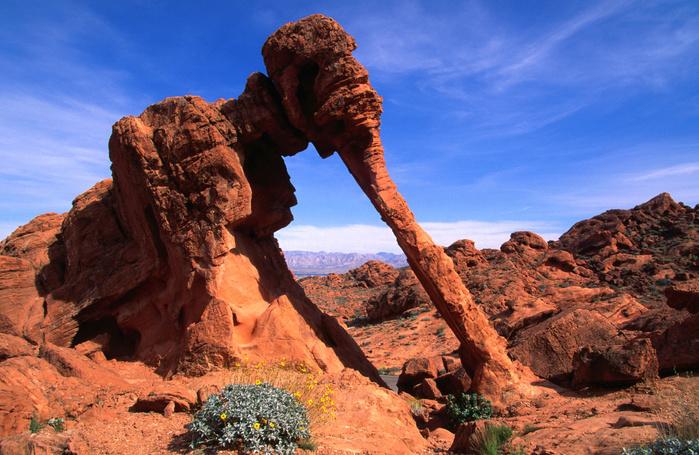 Elephant Rock in het Valley of Fire State Park in Nevada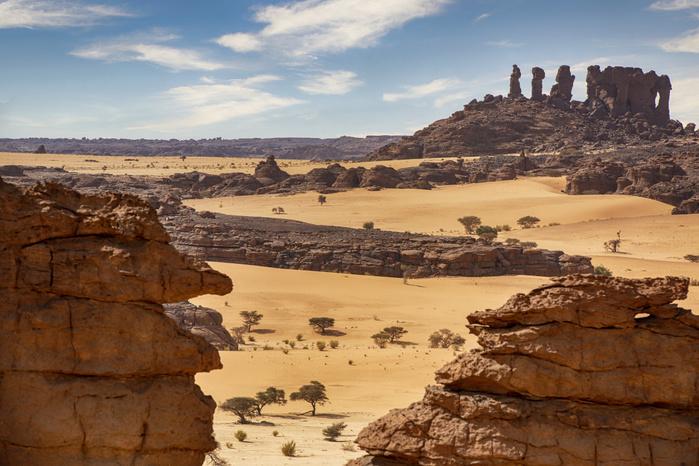 Ennedimassief in Tsjaad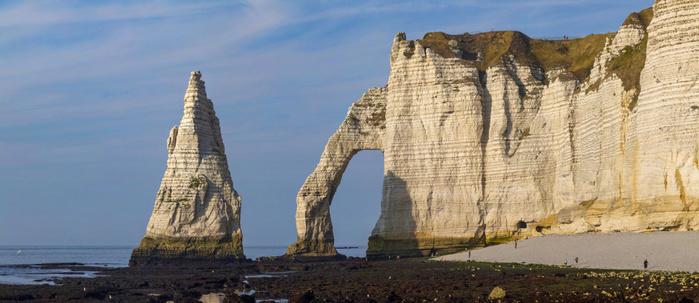 Étretat in Frankrijk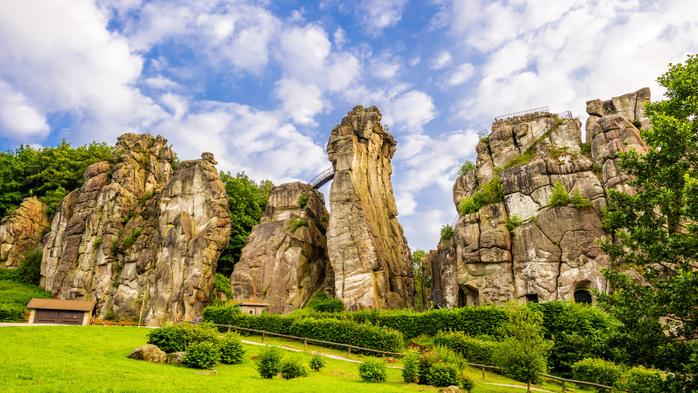 Externsteine in Duitsland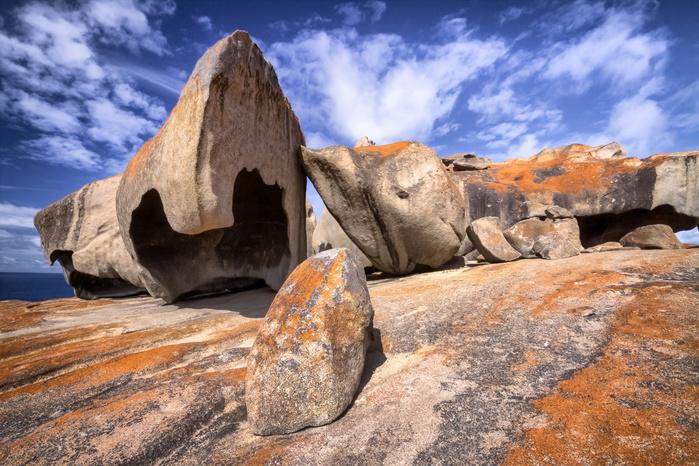 Flinders Chase National Park op Kangaroo Island in Australië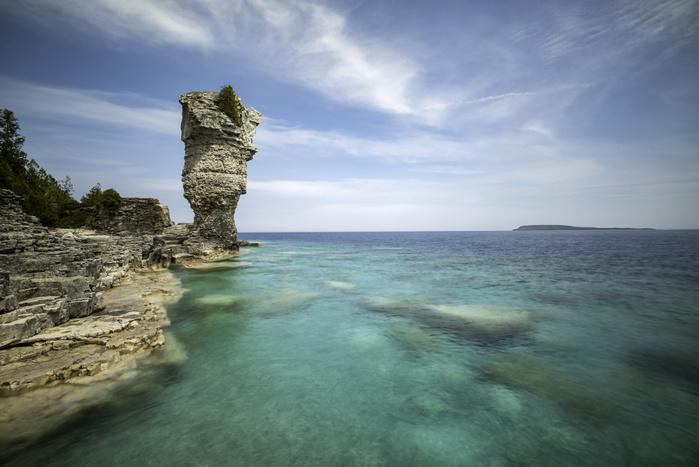 Flowerpot Island in Fathom Five National Marine Park in Ontario, Canada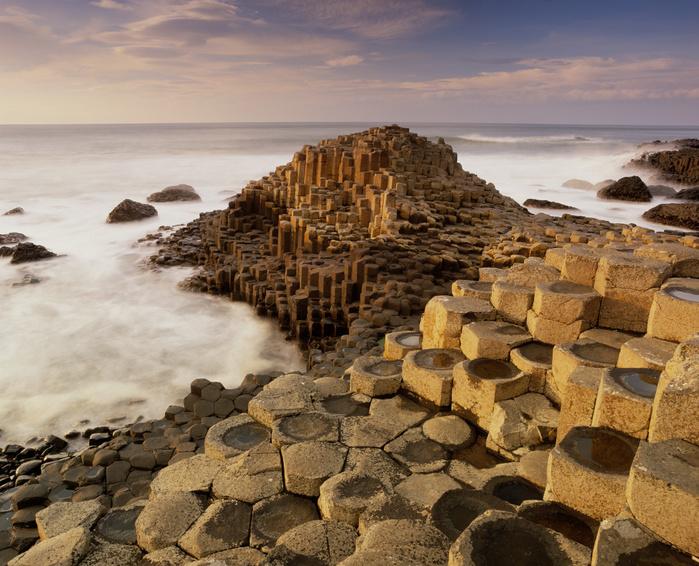 Giant's Causeway in Noord-Ierland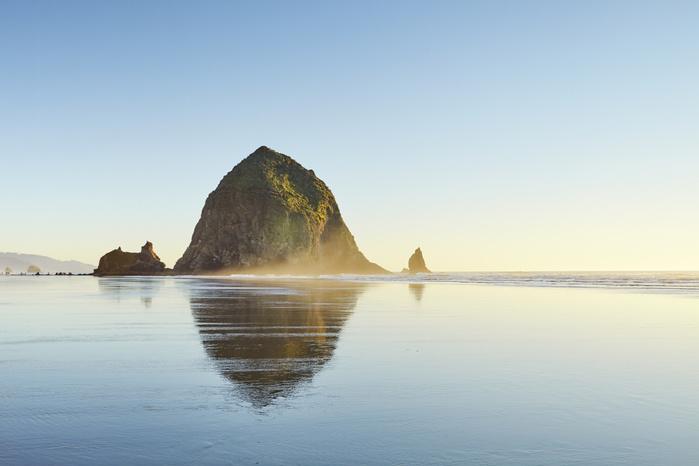 Haystock Rock bij Cannon Beach in Oregon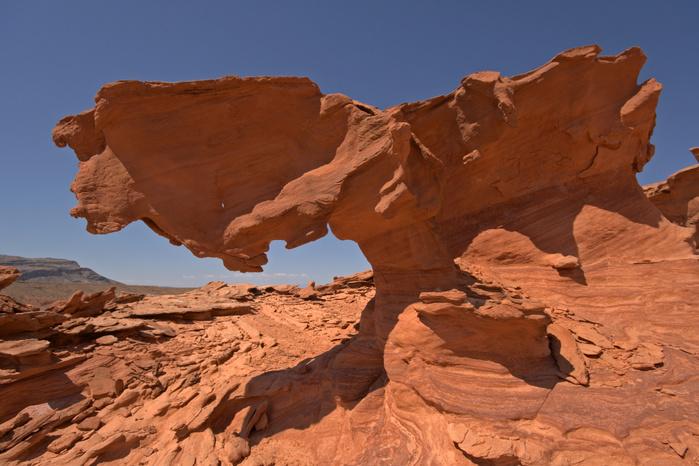 Hobgoblin's Playground in Little Finland in Nevada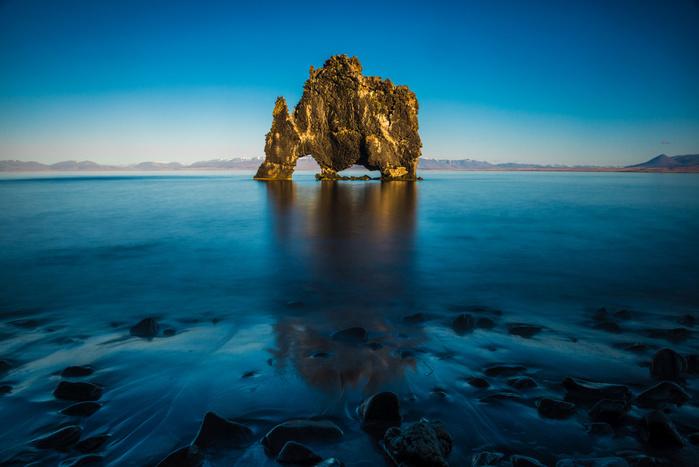 Hvitserkur in IJsland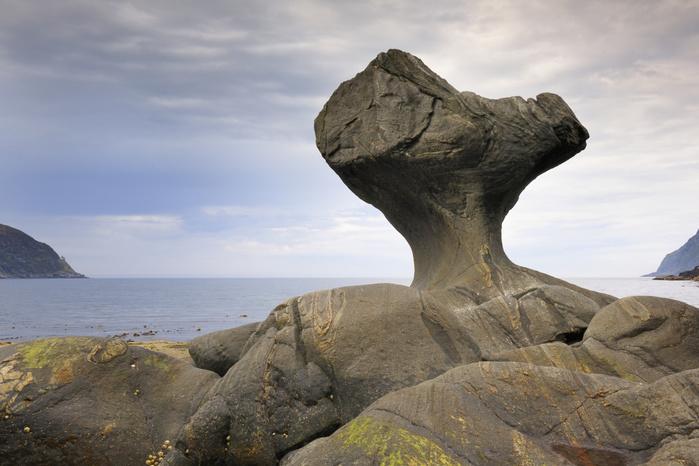 Kannestein in het Oppedal in Noorwegen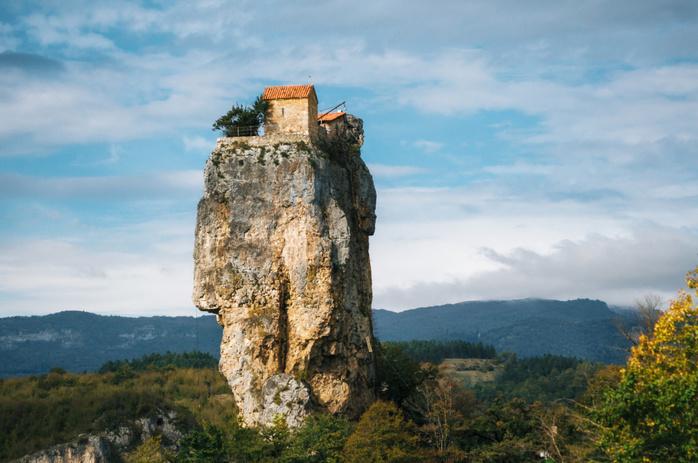 Katshi pilaar in Georgië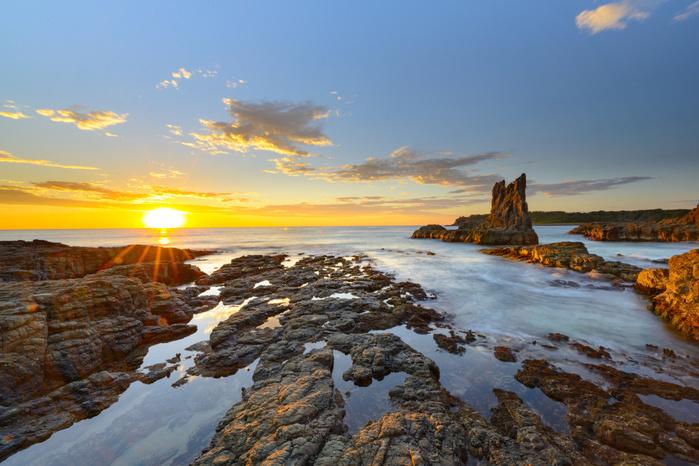 Kiama in Australië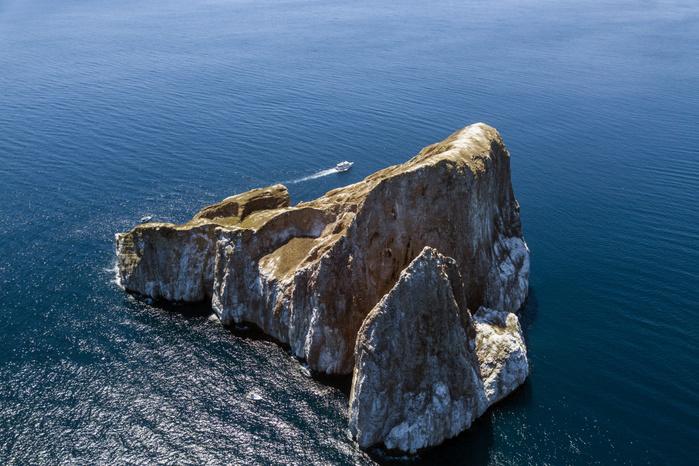 Kicker Rock bij de Galapagos eilanden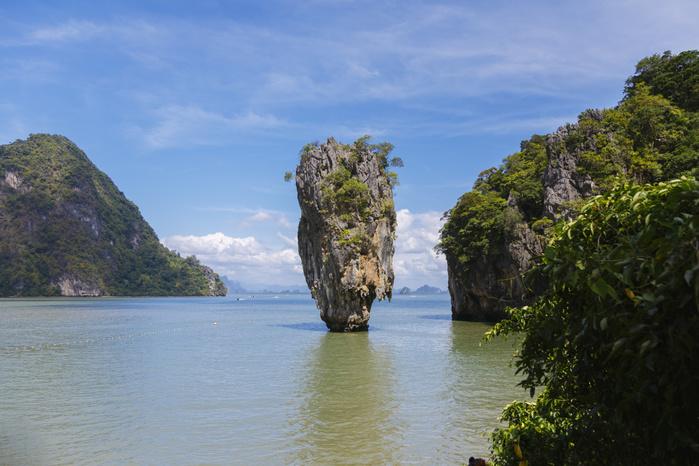 Ko Tapu in Ao Phang Nga Bay National Park in Thailand.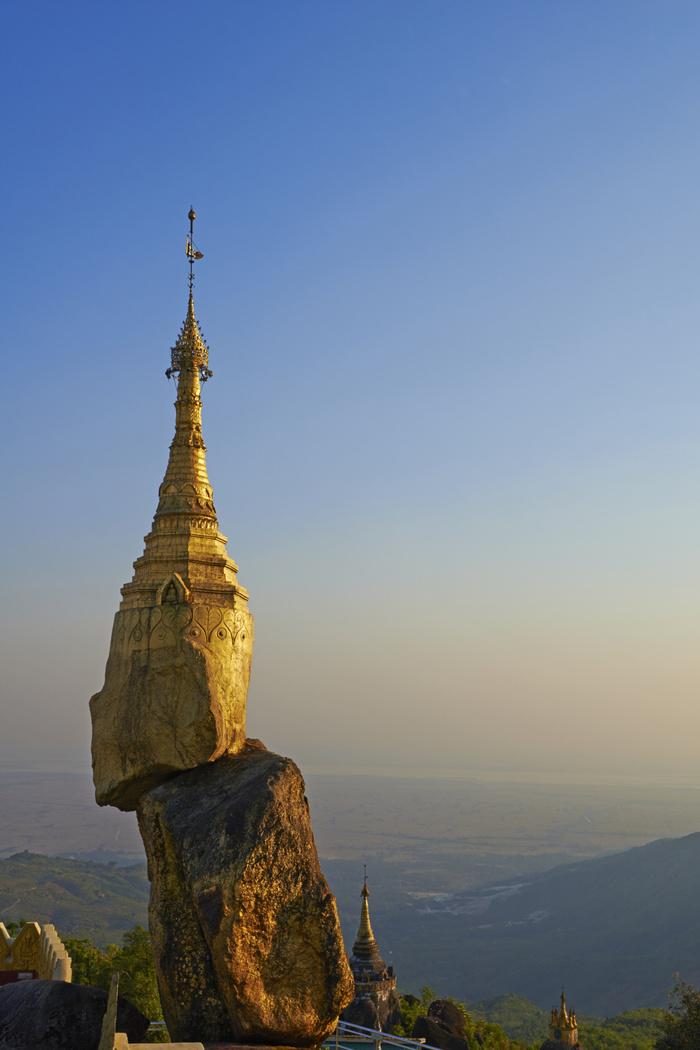 Gouden Rots in Kyaiktiyo in Myanmar.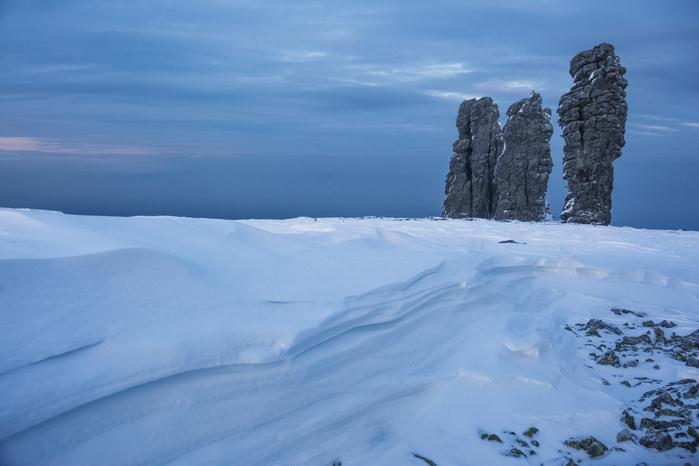 Manpupuner in het Oeralgebergte in Rusland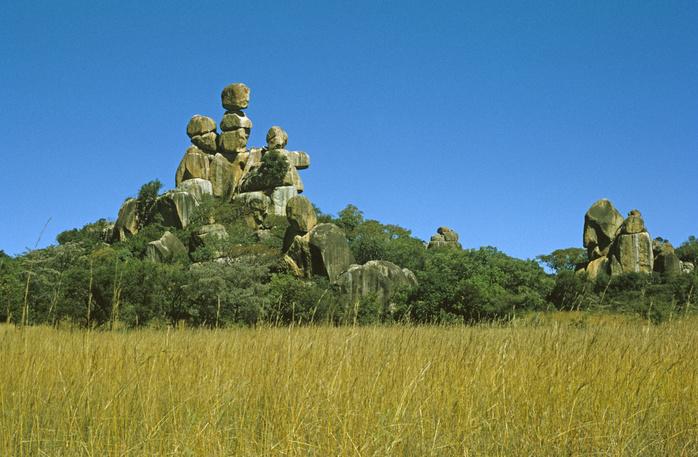 Mother and Child Balancing in de Matobo Hills in Zimbabwe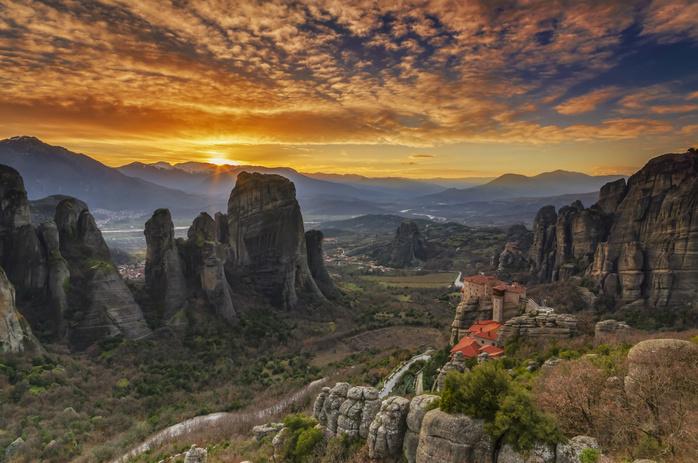 Meteora in Griekenland.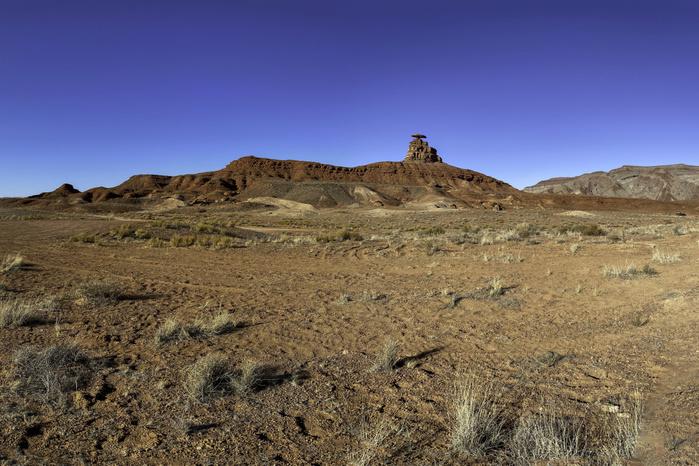 Mexican Hat in Utah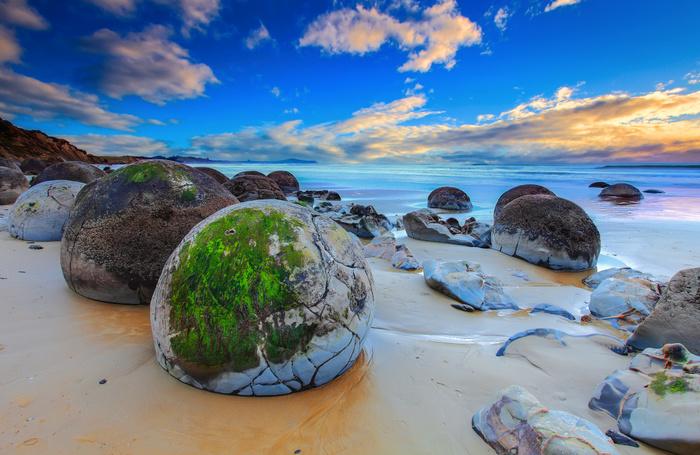 Moeraki Boulders in Nieuw-Zeeland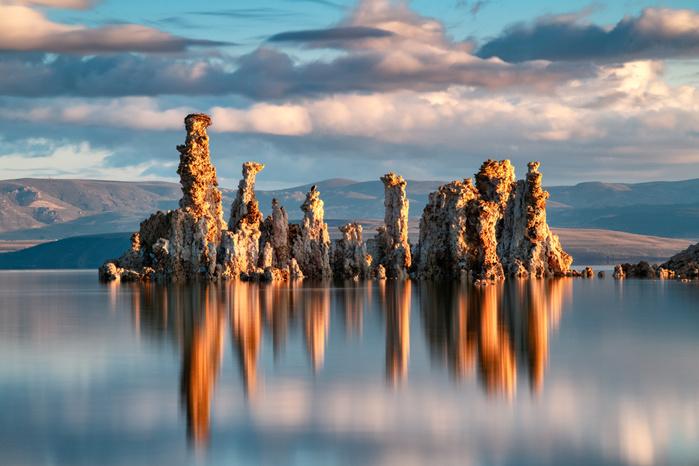 Mono Lake in Californië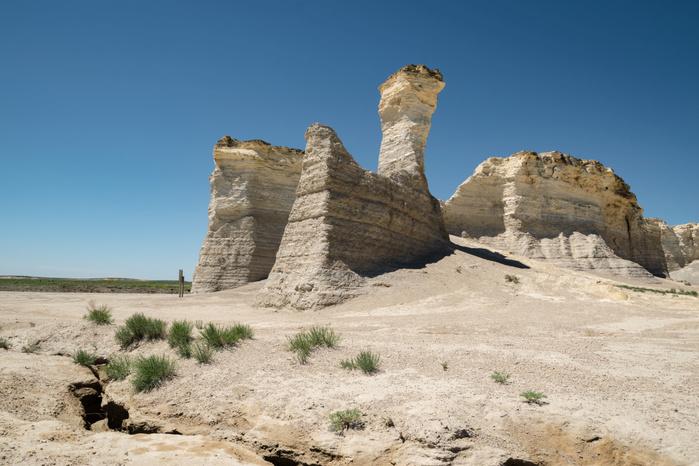 Monument Rocks in Kansas, VS.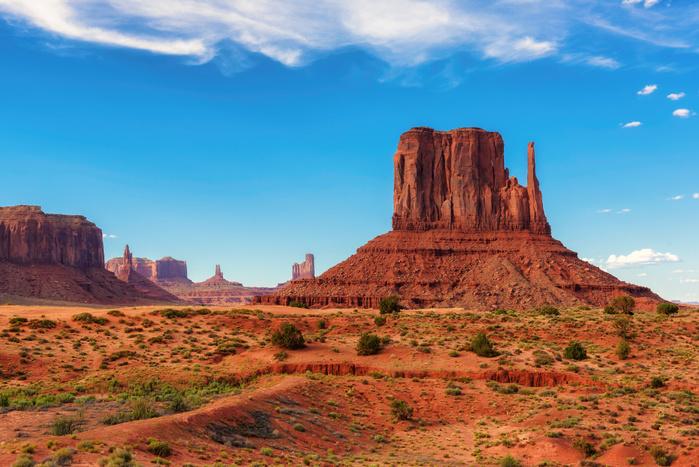 Monument Valley in Arizona en Utah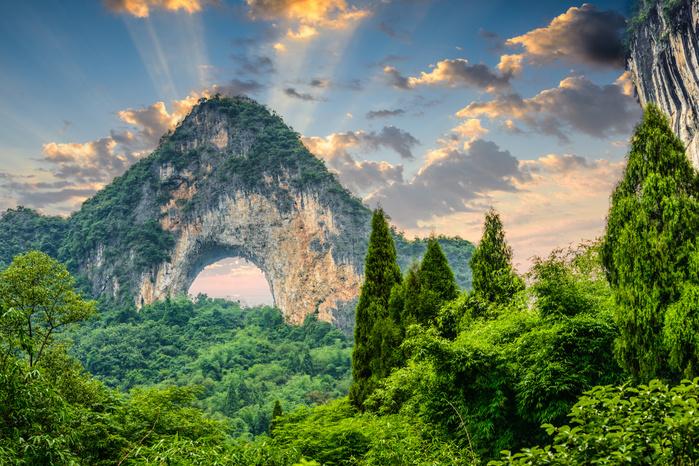 Moon Hill in Guangxi in China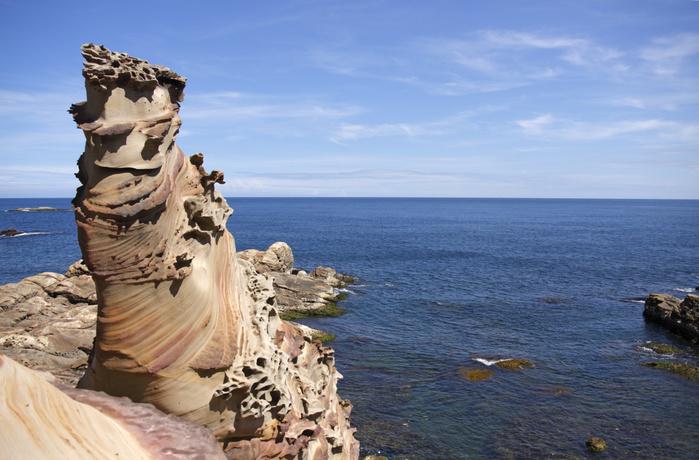 Nanya Peculiar Rocks in Taiwan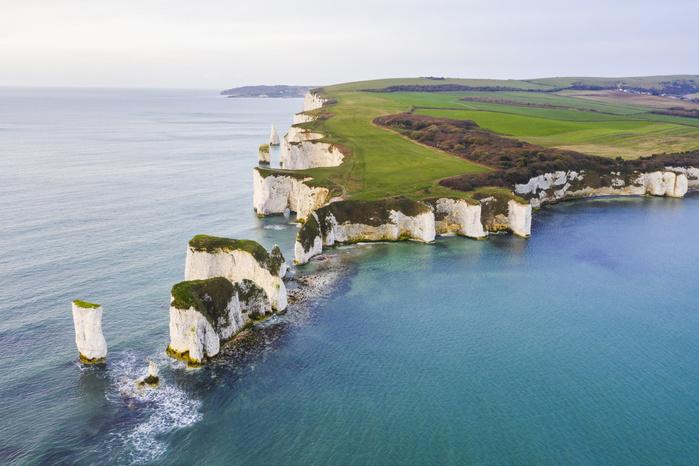 Old Harry Rocks in Dorset, Verenigd Koninkrijk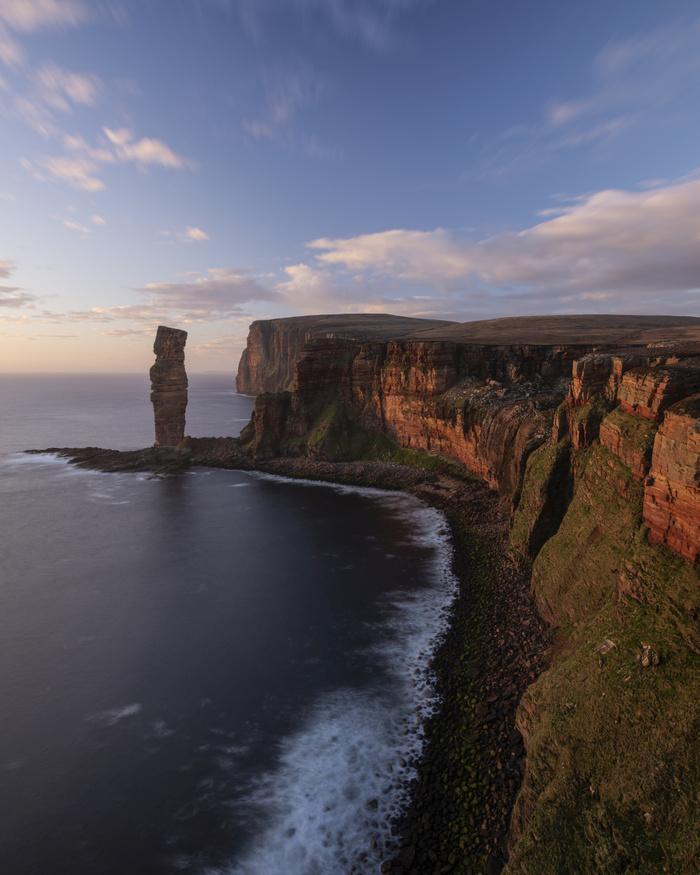 Old Man of Hay bij Orkney in Schotland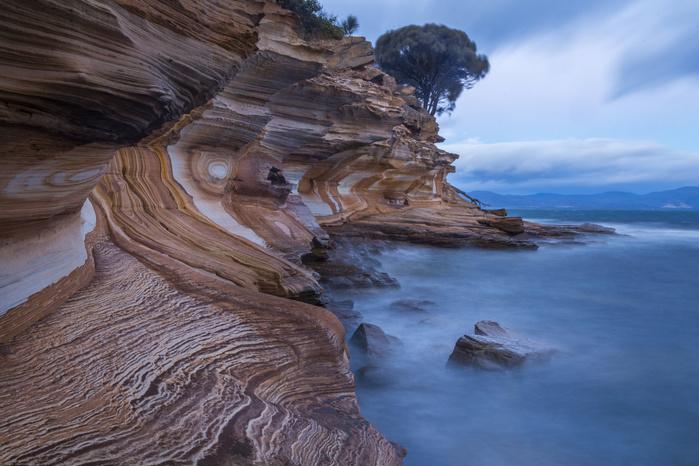 Painted Cliffs in Tasmanië, Australië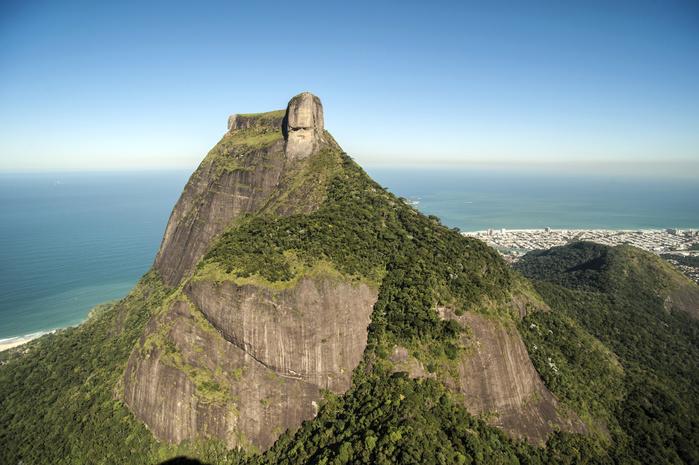 Pedra da Gávea in het Tijuca in Brazilië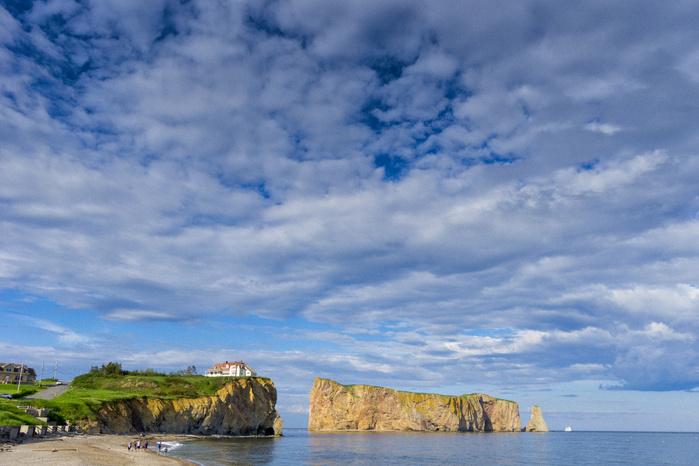 Percé Rock aan de punt van het Gaspé-schiereiland in Québec, Canada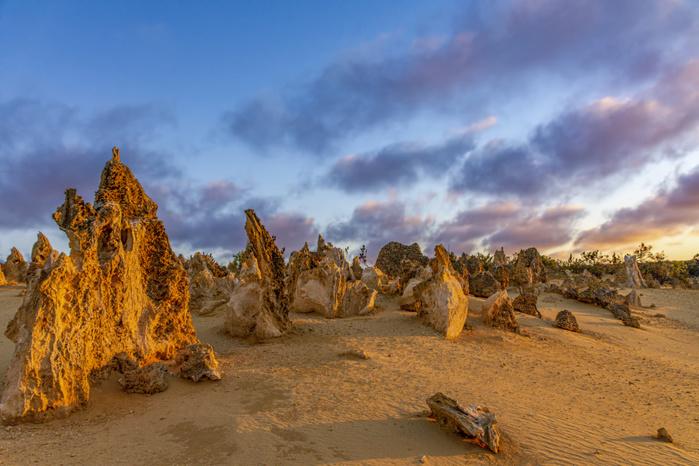 The Pinnacles in Nambung National Park, Australië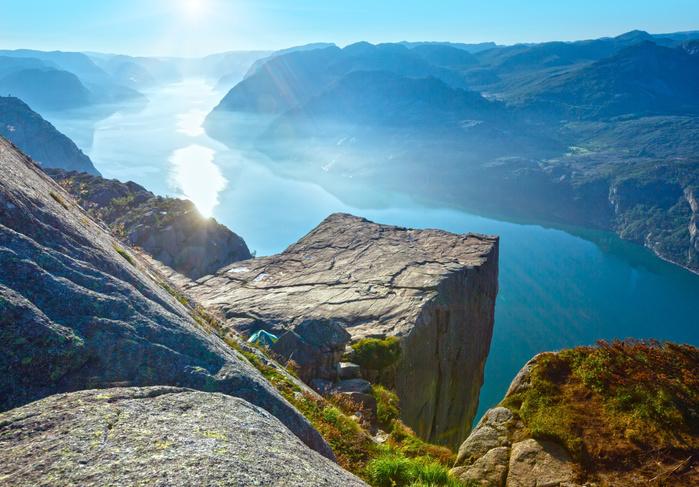 Preikestolen boven de Lysefjord in Noorwegen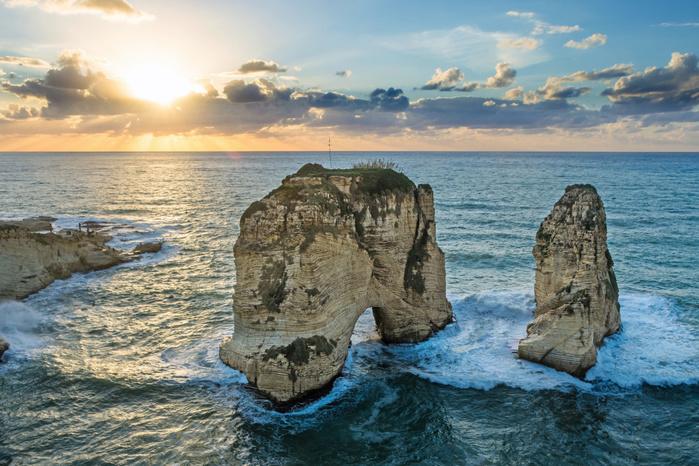 Raouché in Libanon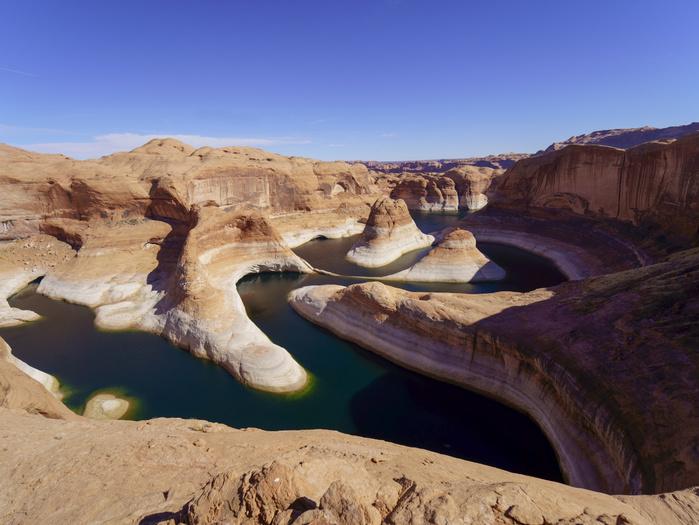 Reflection Canyon in Glen Canyon in Utah en Arizona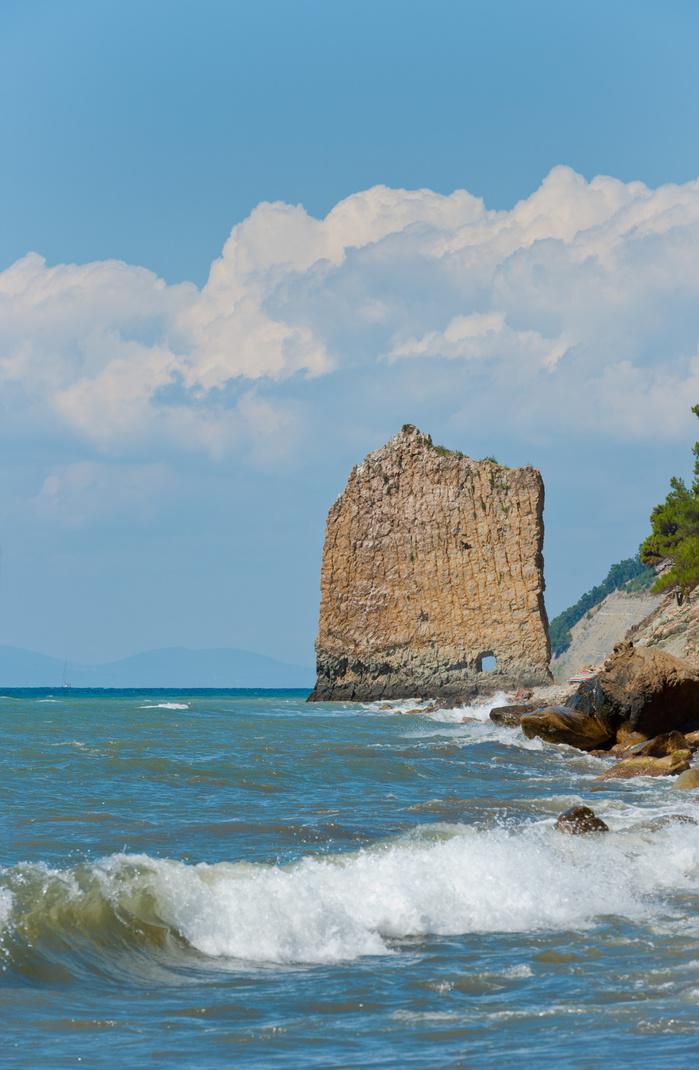 Sail Rock in Krasnodar Krai in Rusland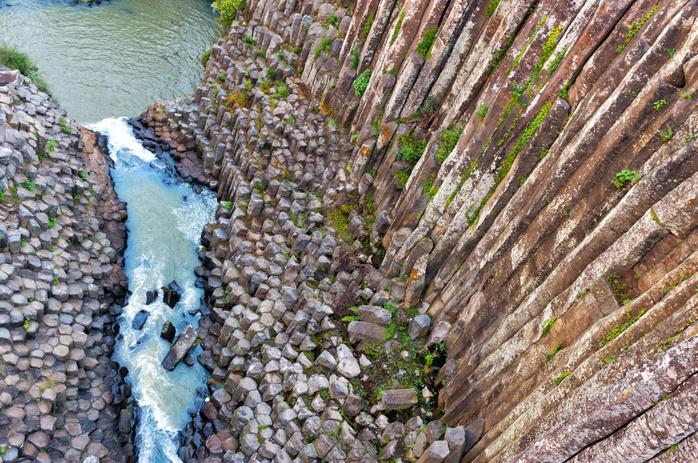 Santa Maria Regla in Hidalgo in Mexico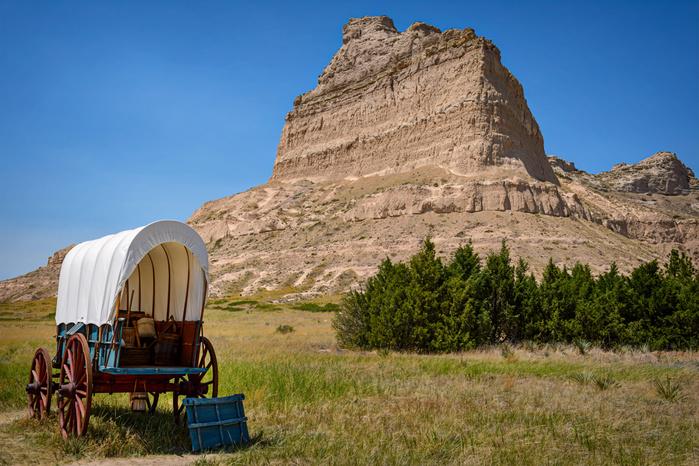 Scotts Bluff National Monument in Nebraska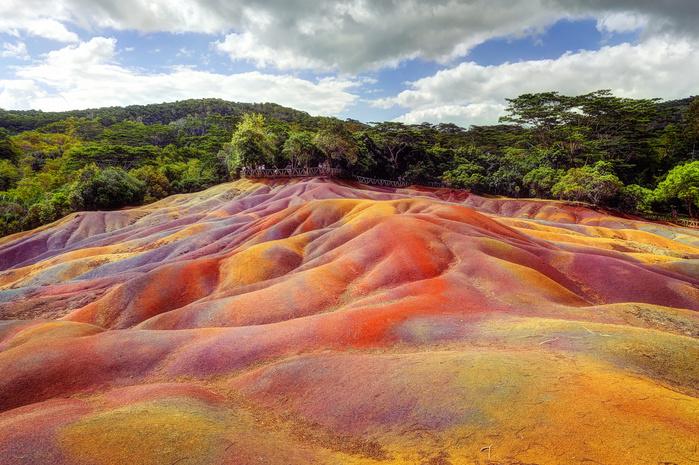 Chamarel Seven Colored Earth Geopark in Mauritius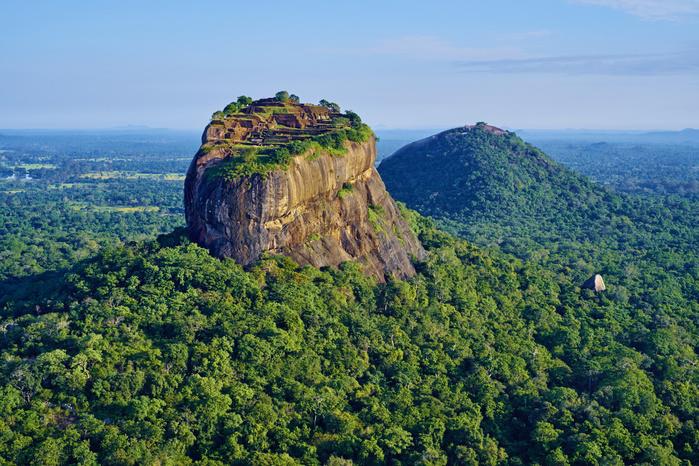 Sigiriya in Sri Lanka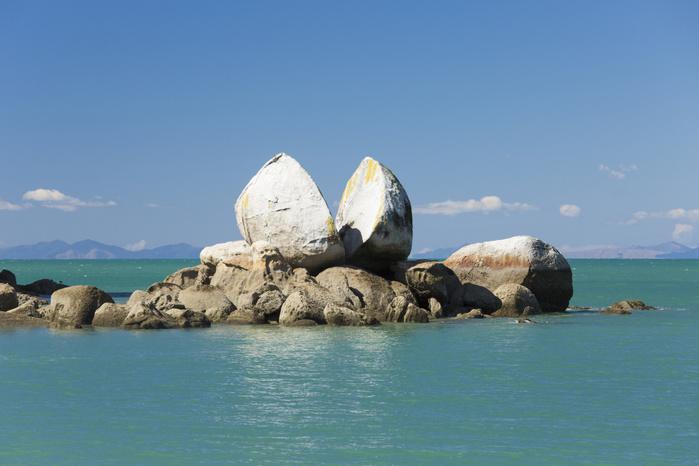 Split Apple Rock in het Abel Tasman National Park in Nieuw-Zeeland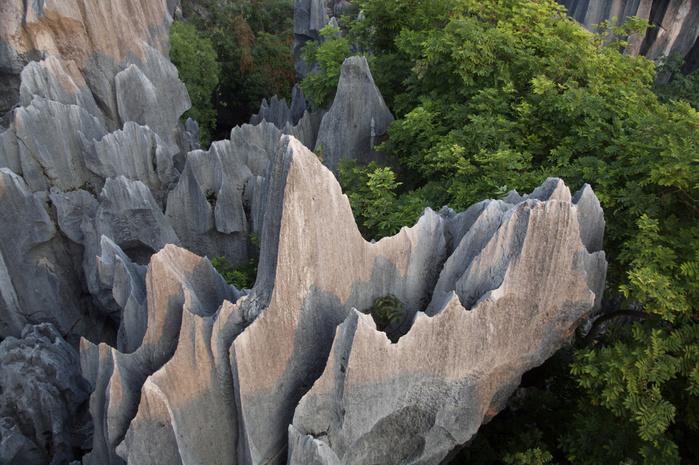 Stone Forest bij Shilin in China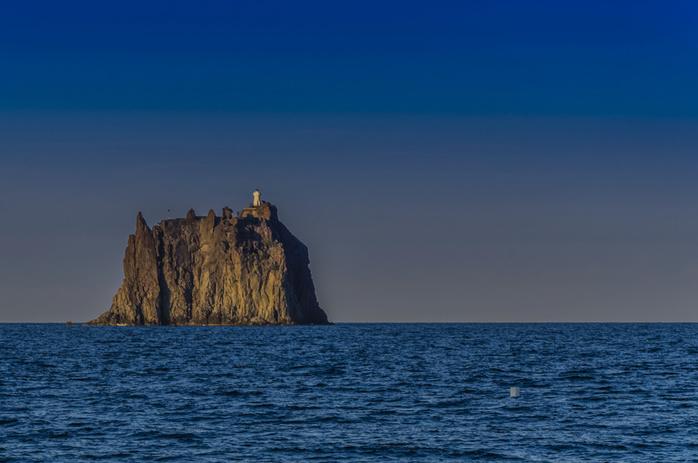 Strombolicchio in Italië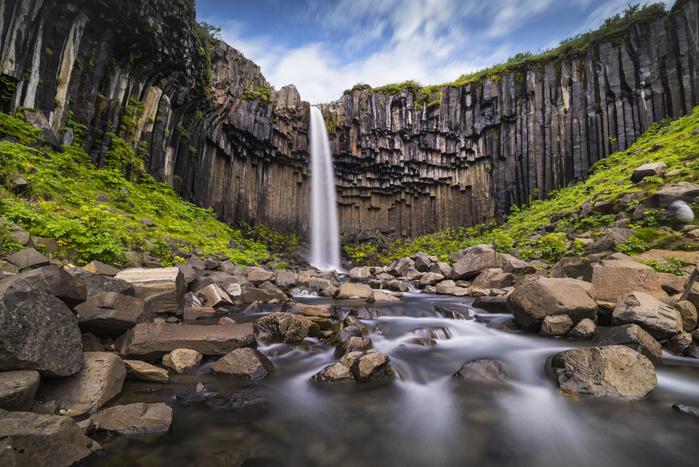 Svartifoss in IJsland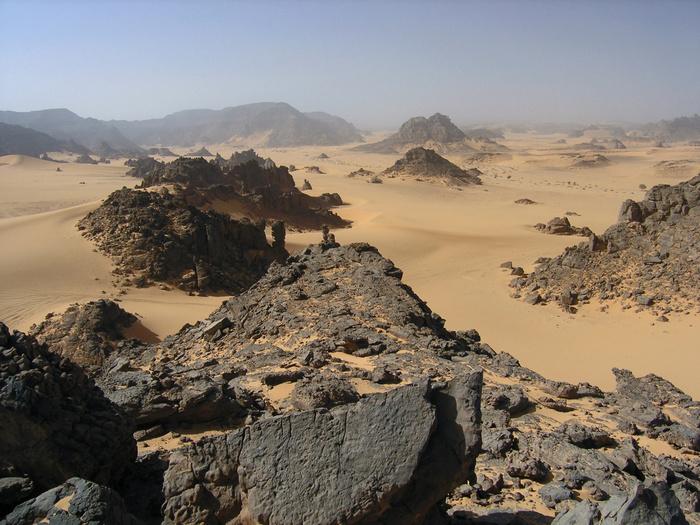 Tadrart Acacusin in Libië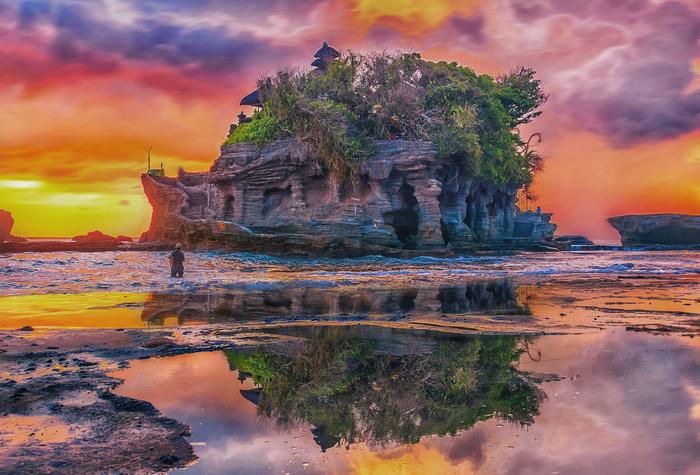 Pura Tanah Lot in Bali, Indonesië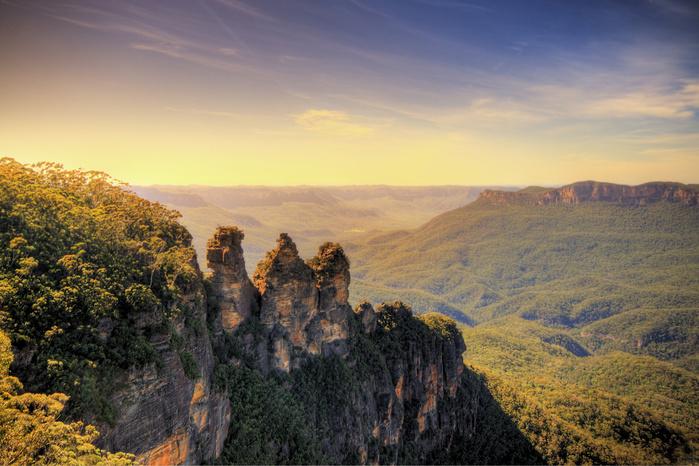 Three Sisters in de Blue Mountains in New South Wales, Australië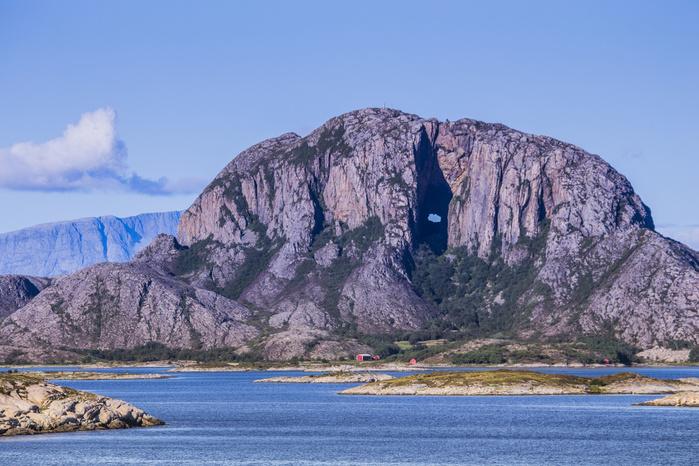 Torghatten in Nordland, Noorwegen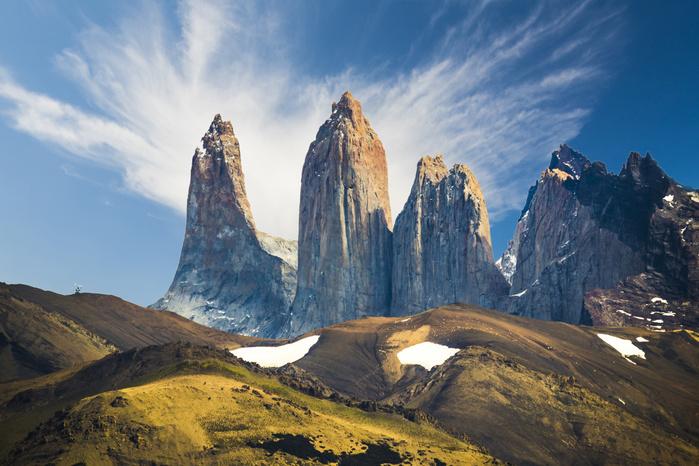 Torres del Paine in Patagonië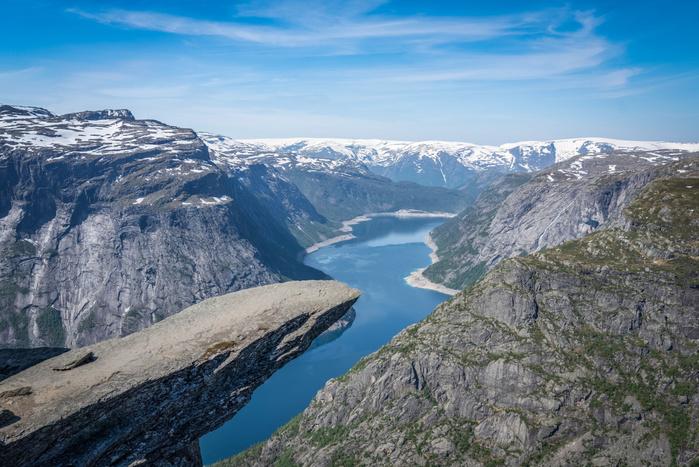 Trolltunga in Noorwegen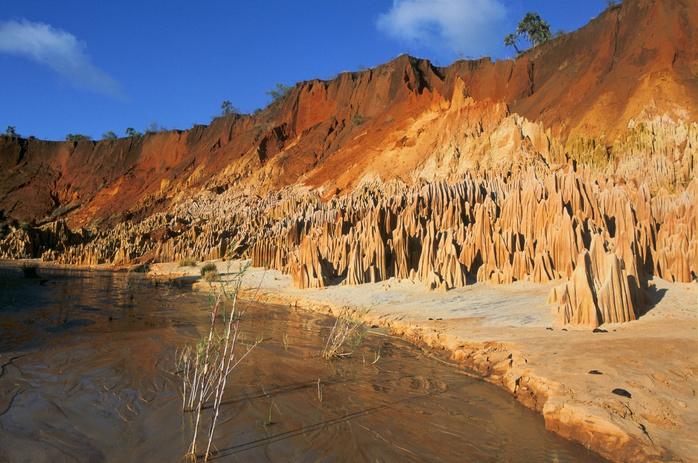 Tsingy Rouge in Madagaskar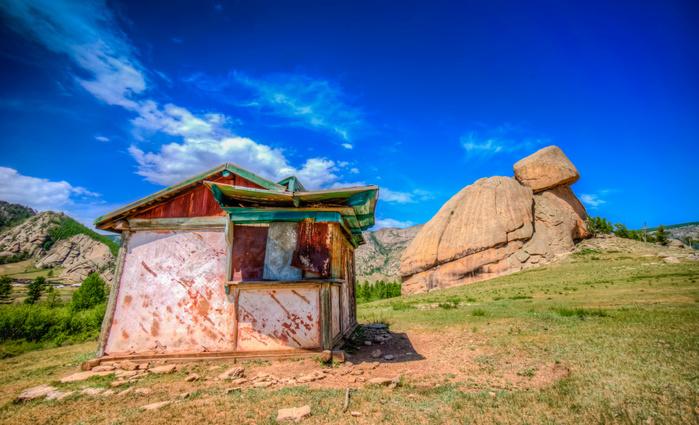 Turtle Rock in Gorkhi-Terelj National Park in Mongolië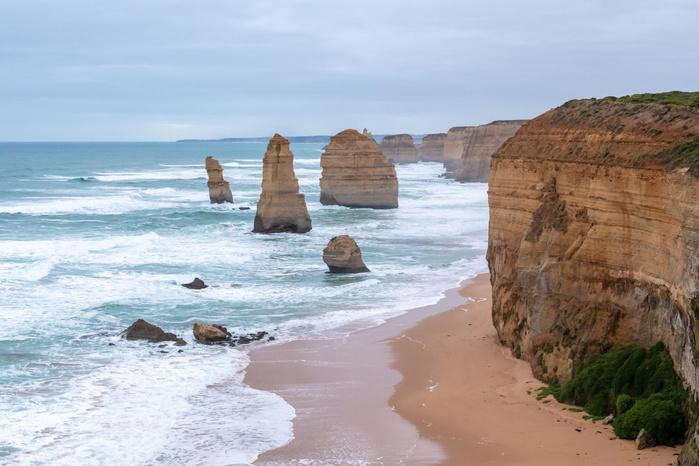 Twelve Apostles in Australië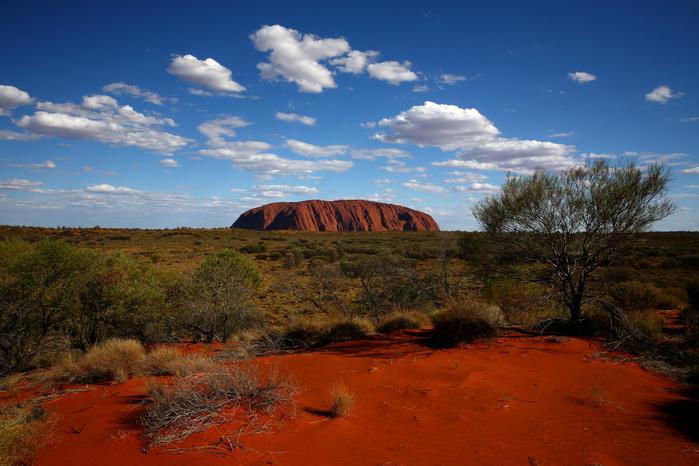 Uluru (Ayers Rock) in Uluru-Kata Tjuta National Park in AUstralië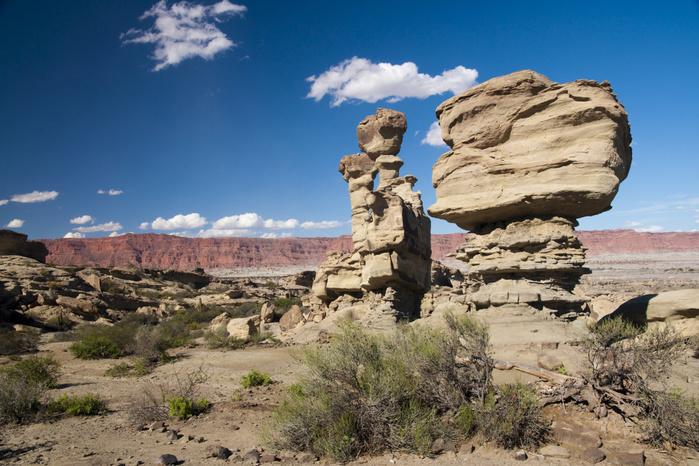 Valle de Luna in Argentinië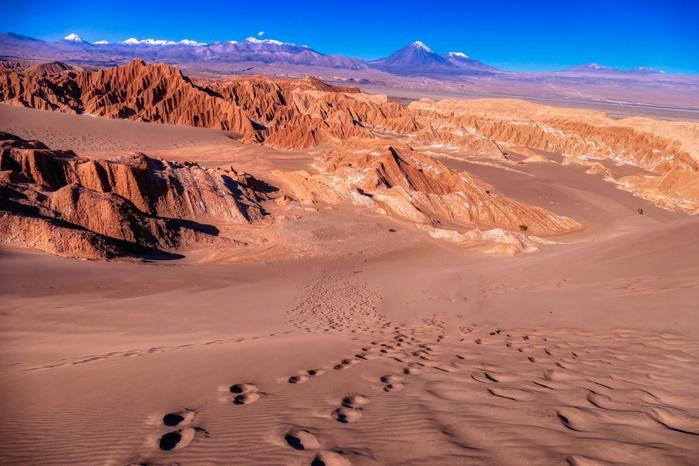 Valle de la Luna in Chili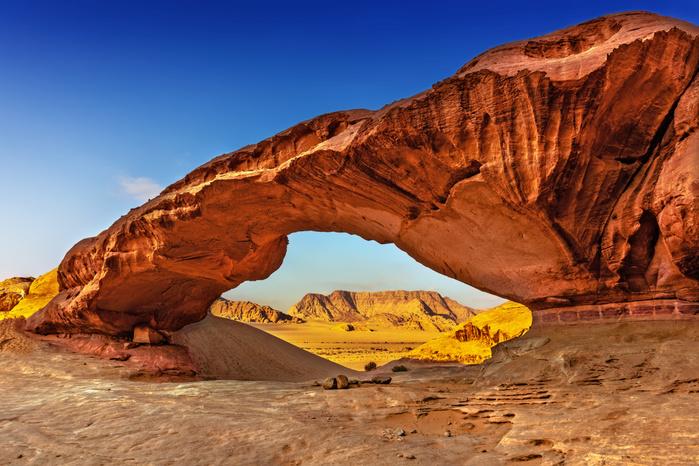 Wadi Rum in Jordanië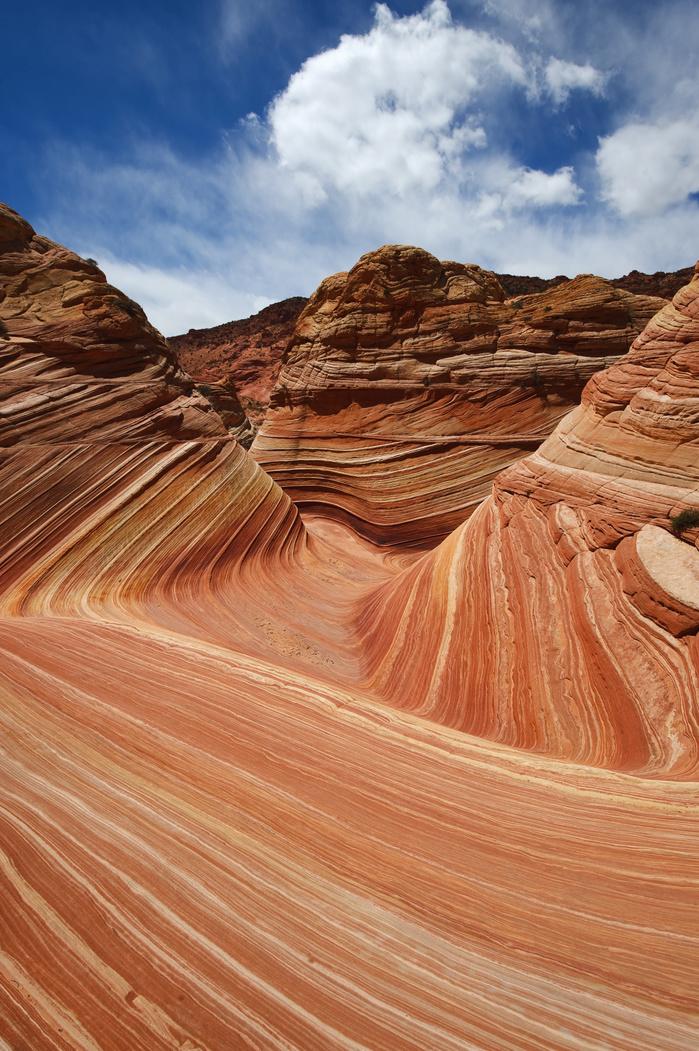 Wave Rock in Arizona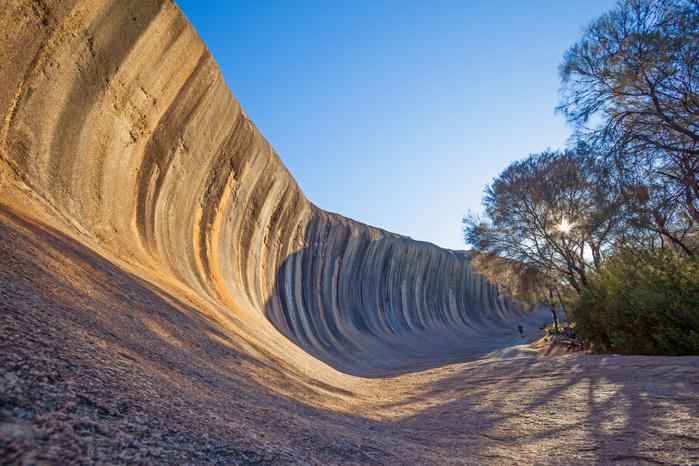 Wave Rock in Western Australia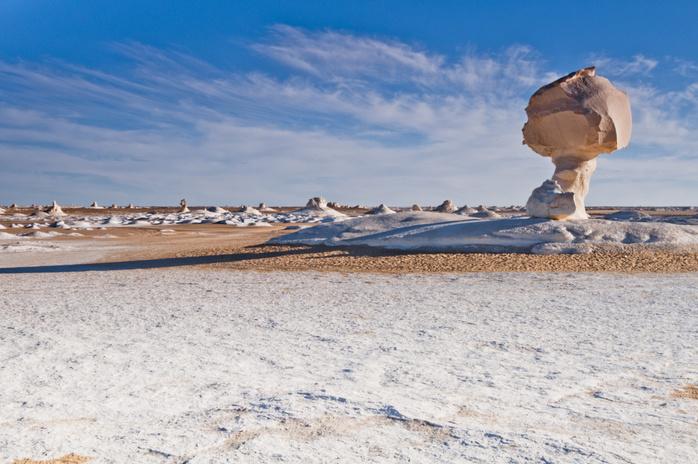 White Desert in Egypte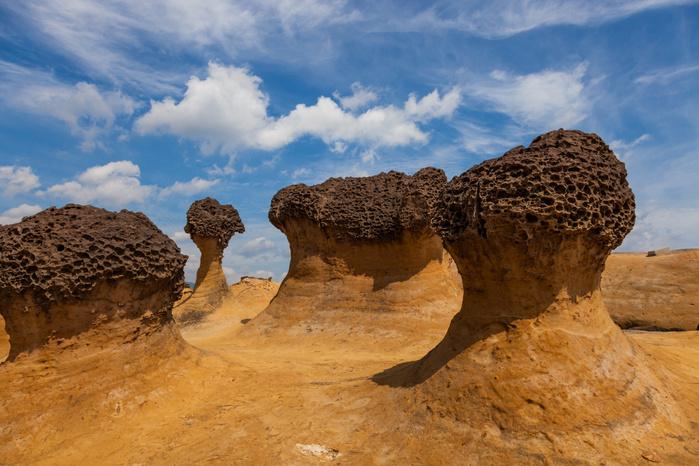 Yehliu Geopark in Taiwan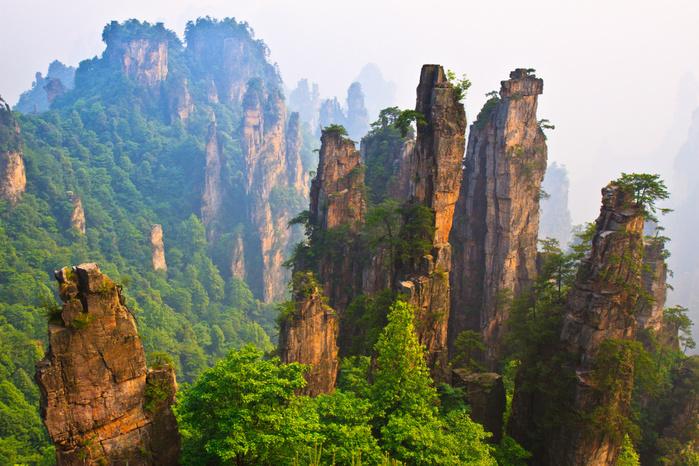 Zhangjiajie National Park in China