De Belgische fotograaf Sebastien Nagy mag zich een jaar lang de 'Aerial Photographer of the Year 2020′ met zijn luchtfoto's van de daken in steden.
De Aerial Photography Awards wordt dit jaar voor de eerste keer georganiseerd en meteen sleept een Belgische fotograaf de hoofdprijs in de wacht. De Brusselse fotograaf Sebastien Nagy gooit hoge ogen met zijn bijzondere foto's van daken in verschillende steden. Aan deze eerste editie deden meteen fotografen uit 65 landen mee. Ze stuurden beelden in gemaakt met drones, vanuit helikopters, vliegtuigjes, balonnen of vliegers: als ze maar vanuit de lucht geschoten zijn. De winnende foto's tonen een mooie mix van natuur en stad.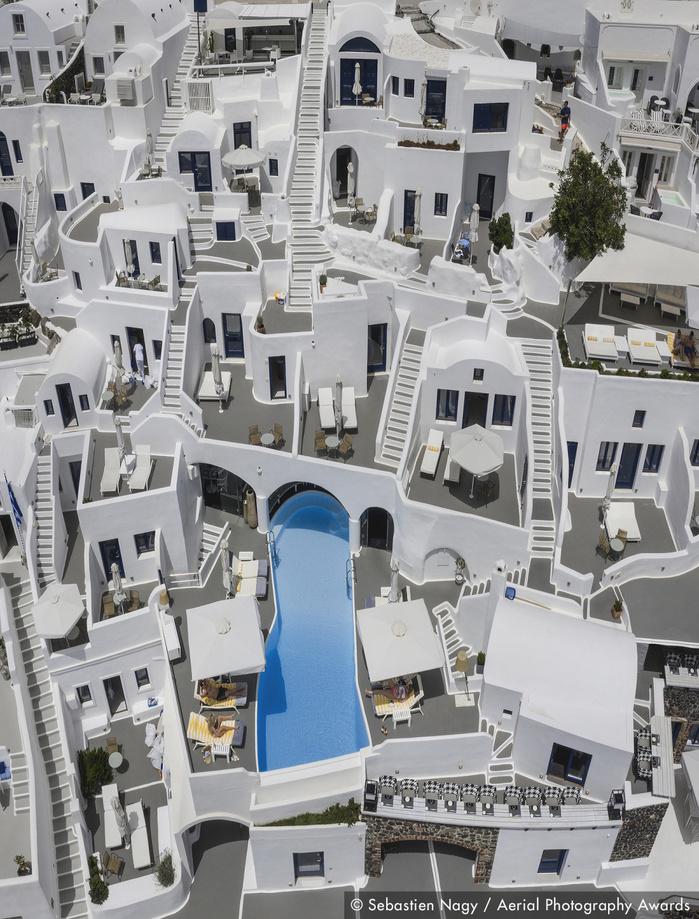 Sebastien Nagy mag zich de 'Aerial Photographer of the Year 2020' noemen. Deze foto heeft de titel 'Chromata'.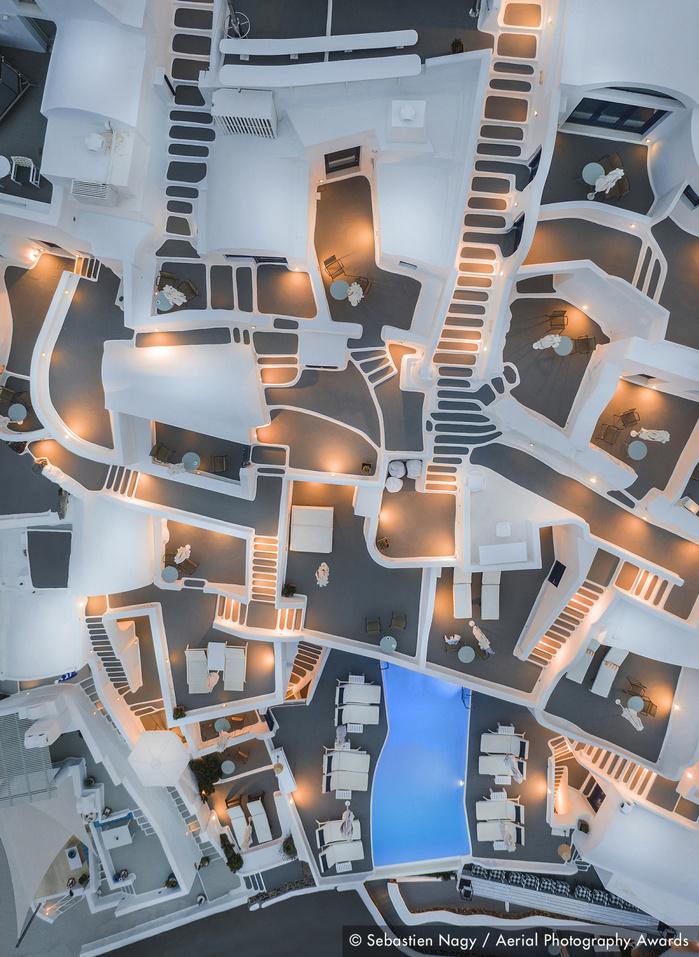 Sebastien Nagy: Abstract Greece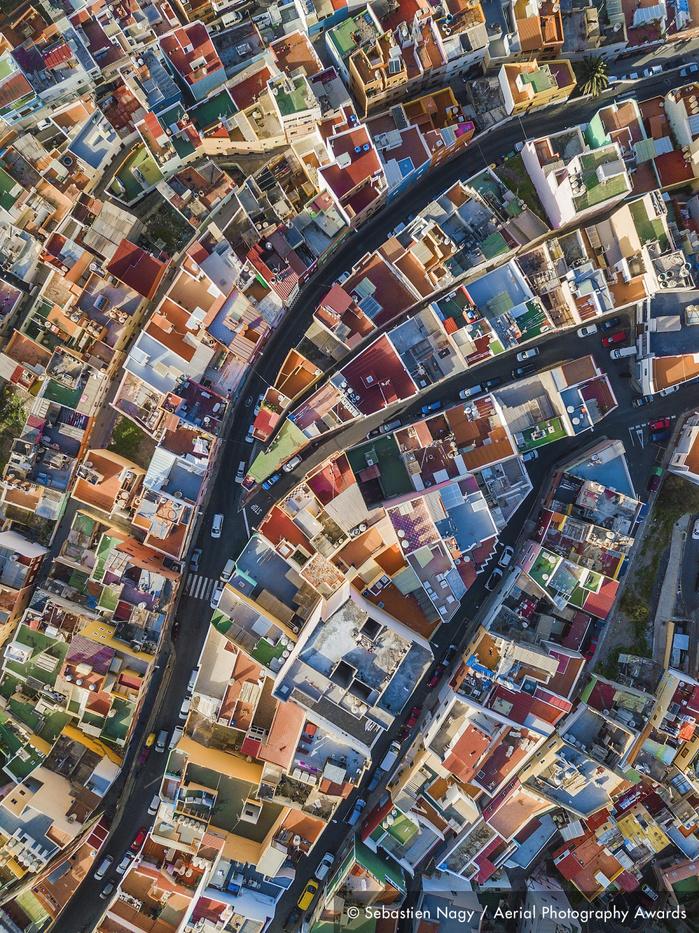 Sebastien Nagy: Spanish rainbow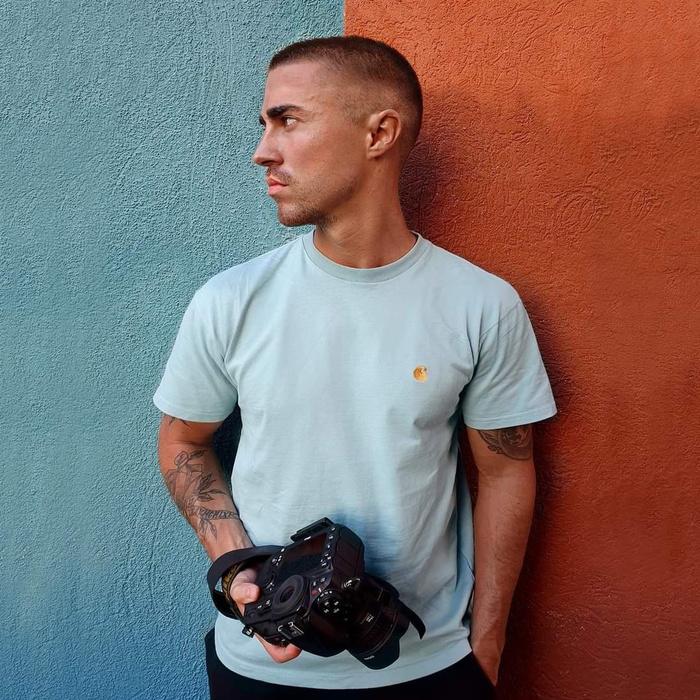 Sebastien Nagy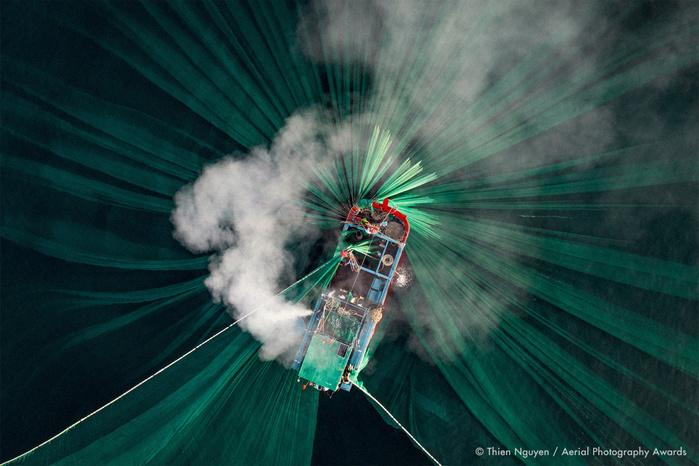 Thien Nguyen: Anchovy catching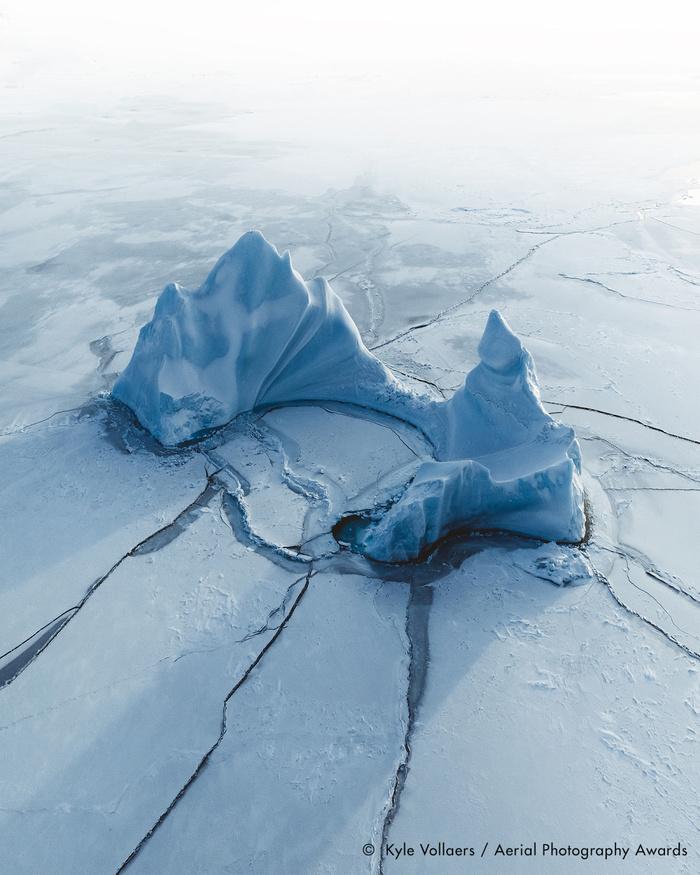 Kyle Vollaers: Arctic paradise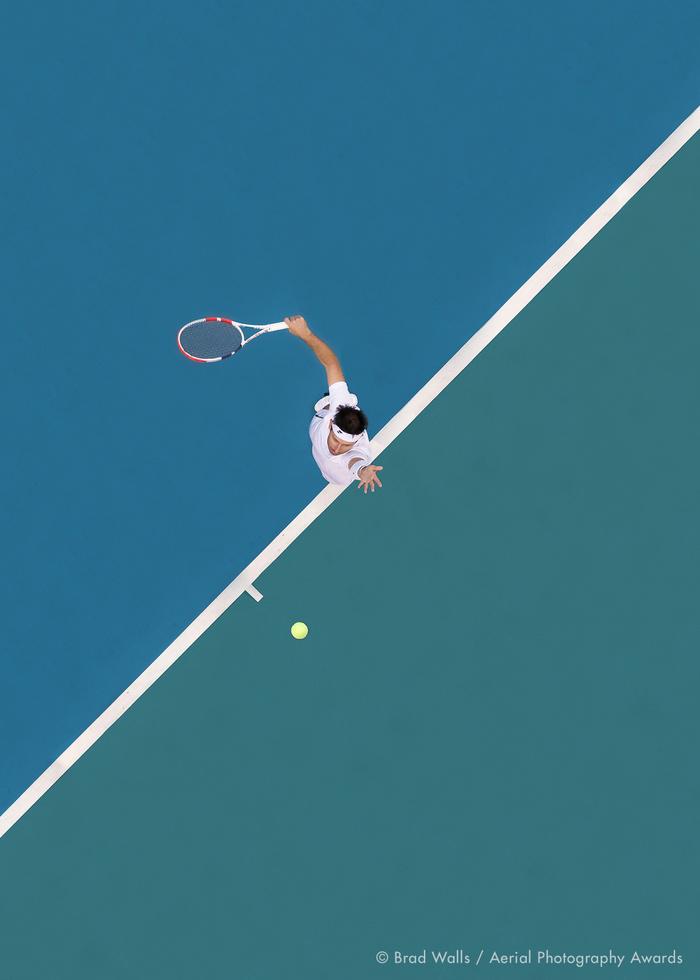 Brad Walls: Ball up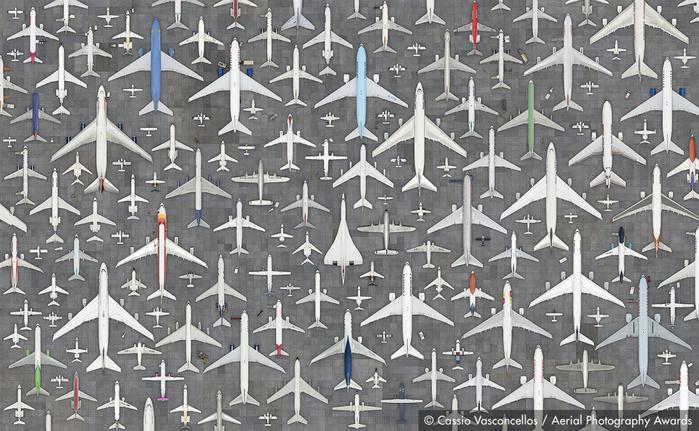 Cassio Vasconcellos: Collective Series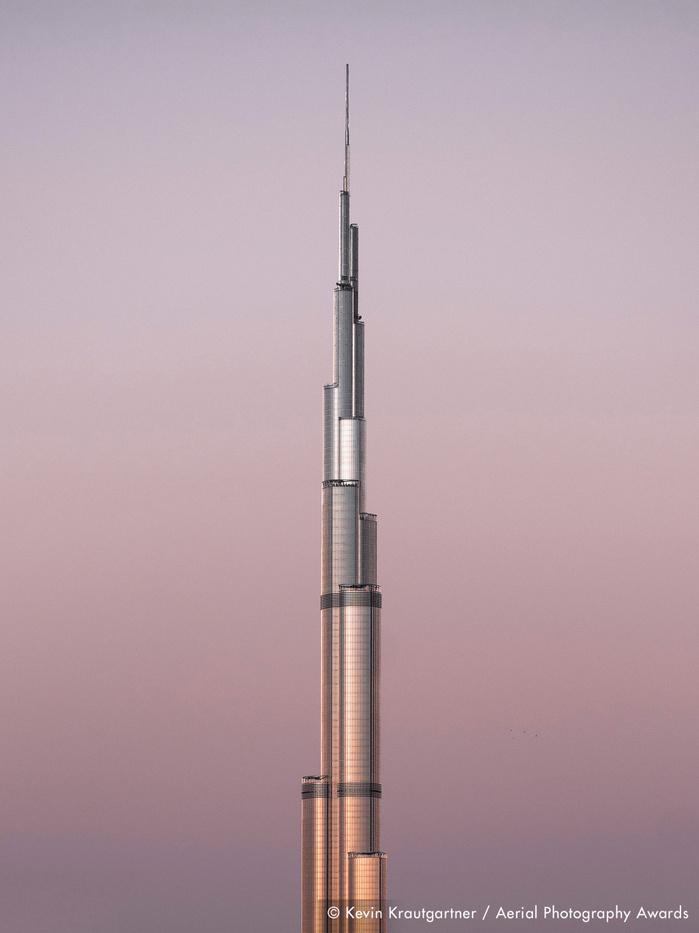 Kevin Krautgartner: Colors of Dubai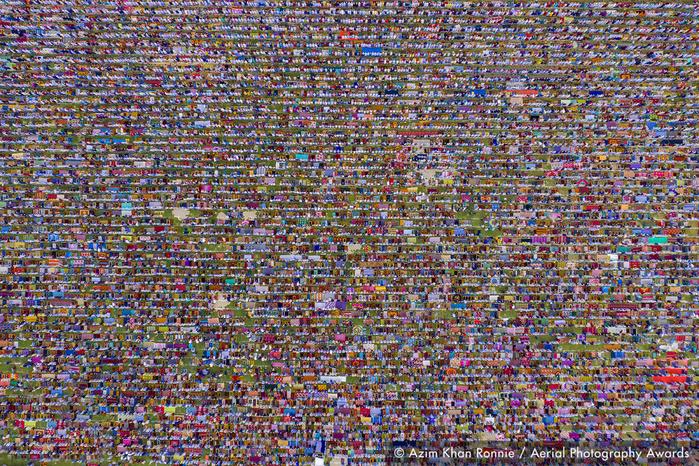 Azim Khan Ronnie: Eid Congregation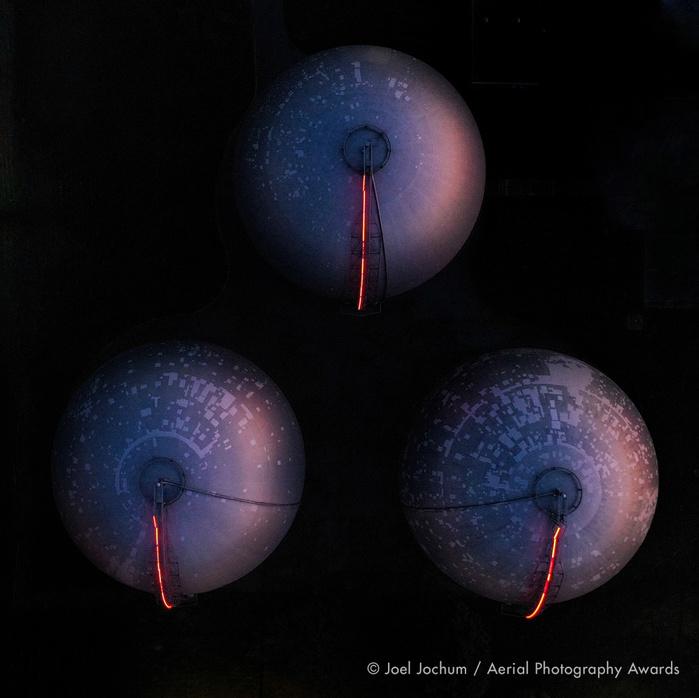 Joel Jochum: Energy Storage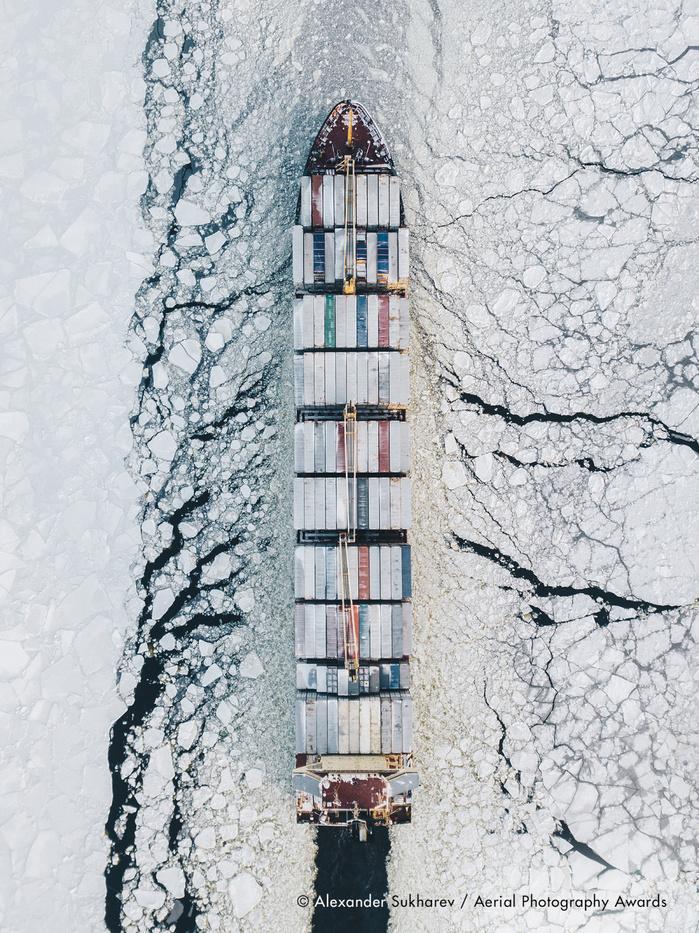 Alexander Sukharev: Fairway of the Gulf of Finland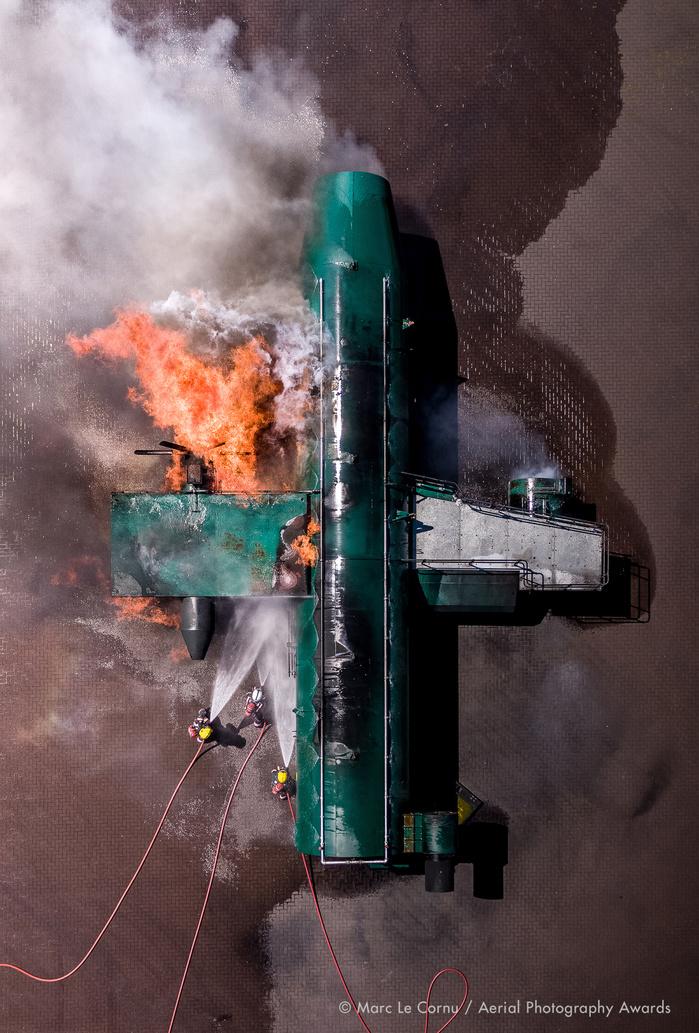 Marc Le Cornu: Fire attack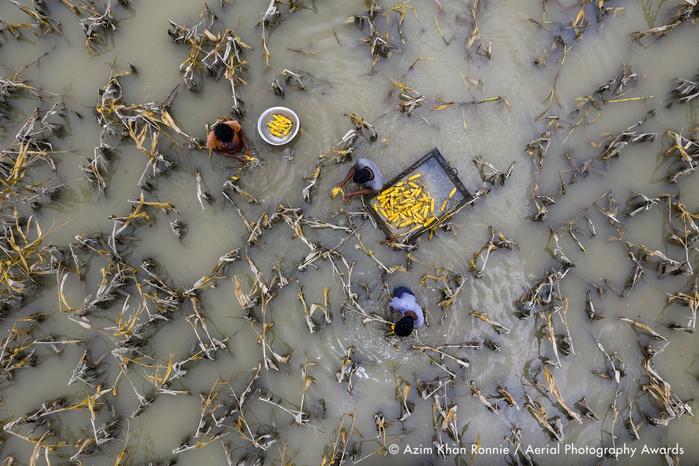 Azim Khan Ronnie: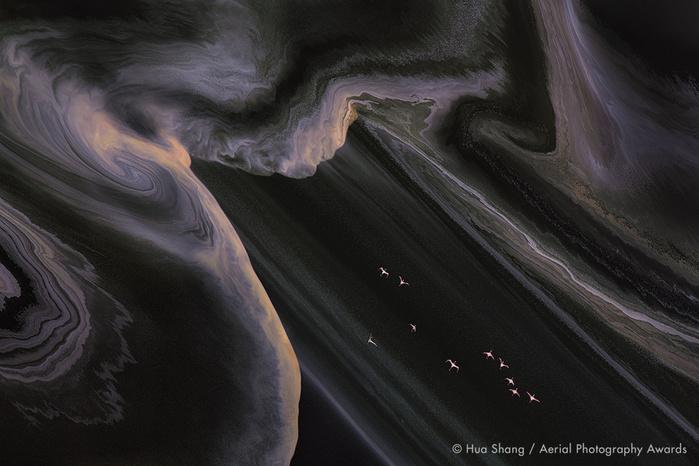 Hua Shang: Flying flamingos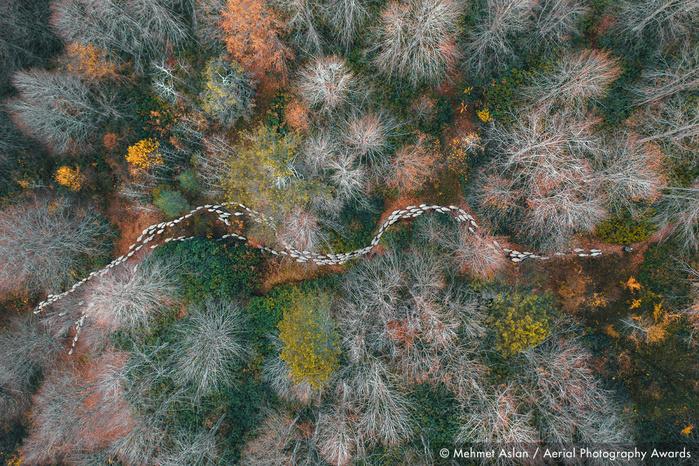 Mehmet Aslan: Forest path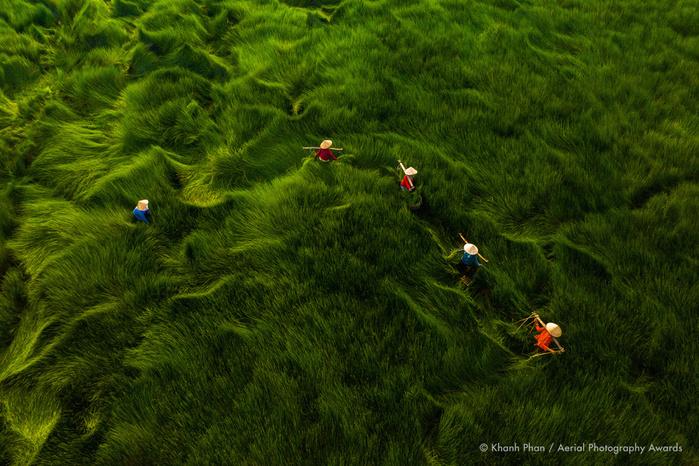 Khan Phan: Harvesting grass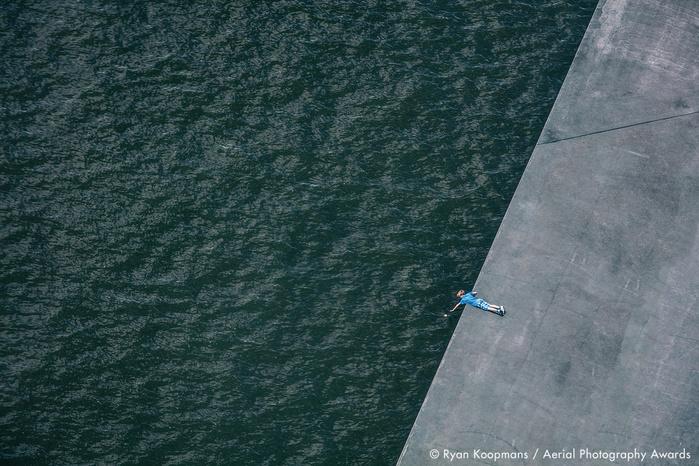 Ryan Koopmans: On the edge
Yiran Ding: Shanghigh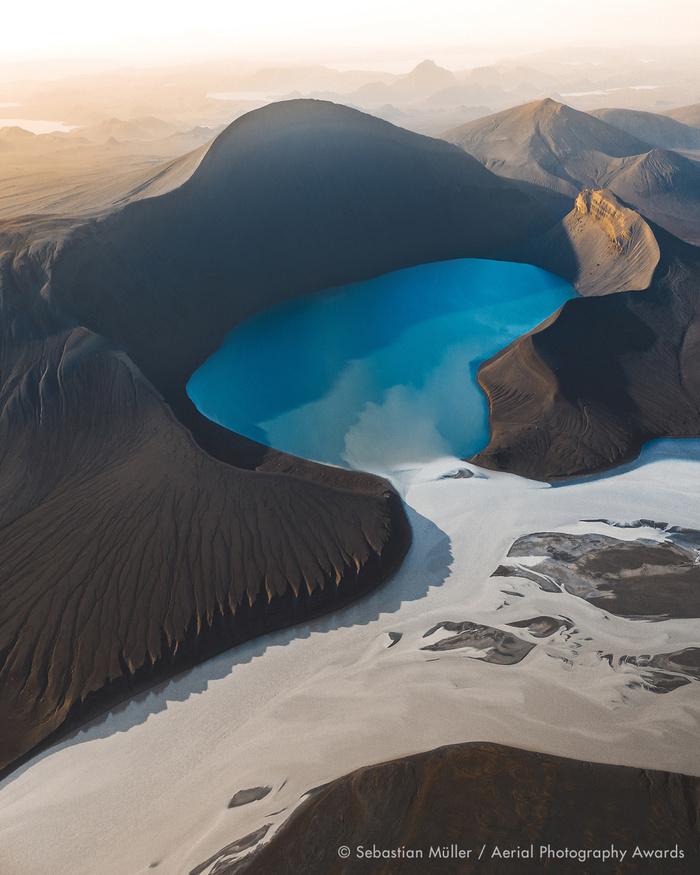 Sebastian Muller: Skyggnisvatn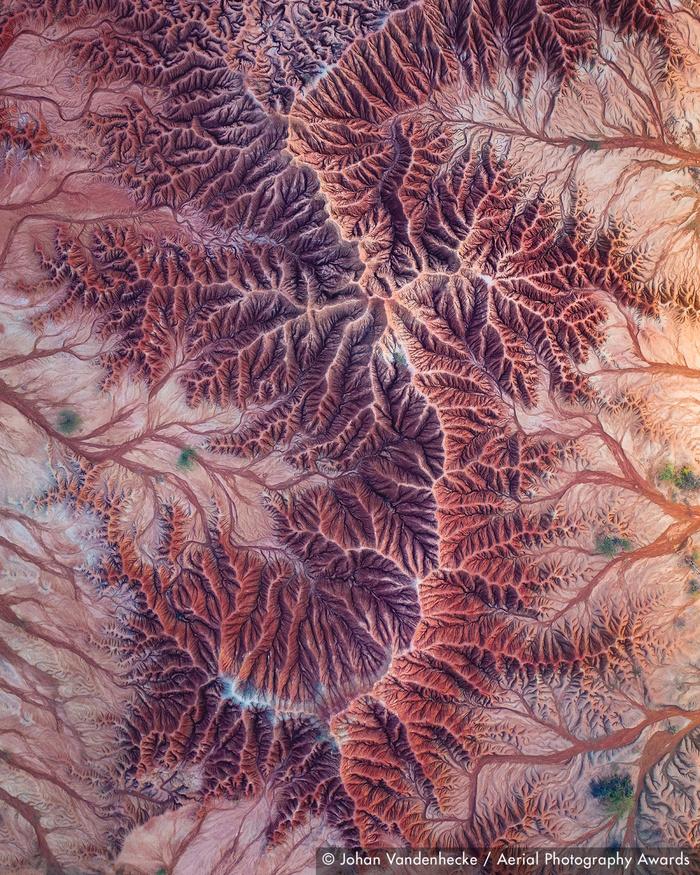 Johan Vandenhecke: Tatacoa Desert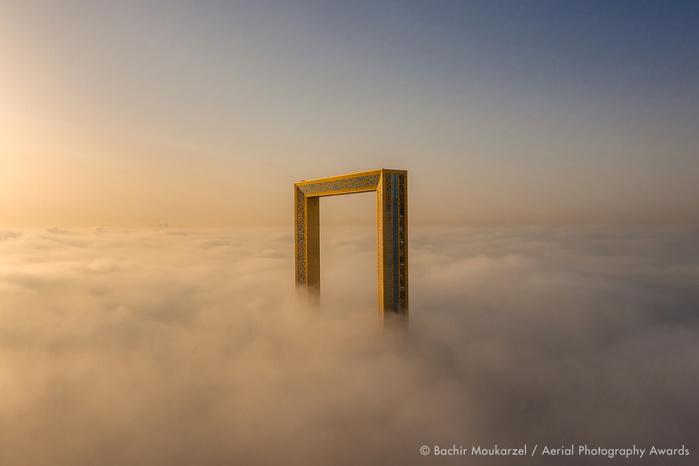 Bachir Moukarzel: The Frame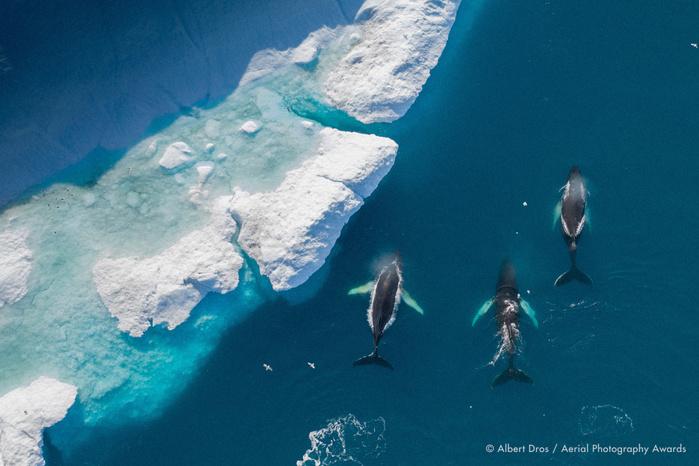 Albert Dros: The humpbacks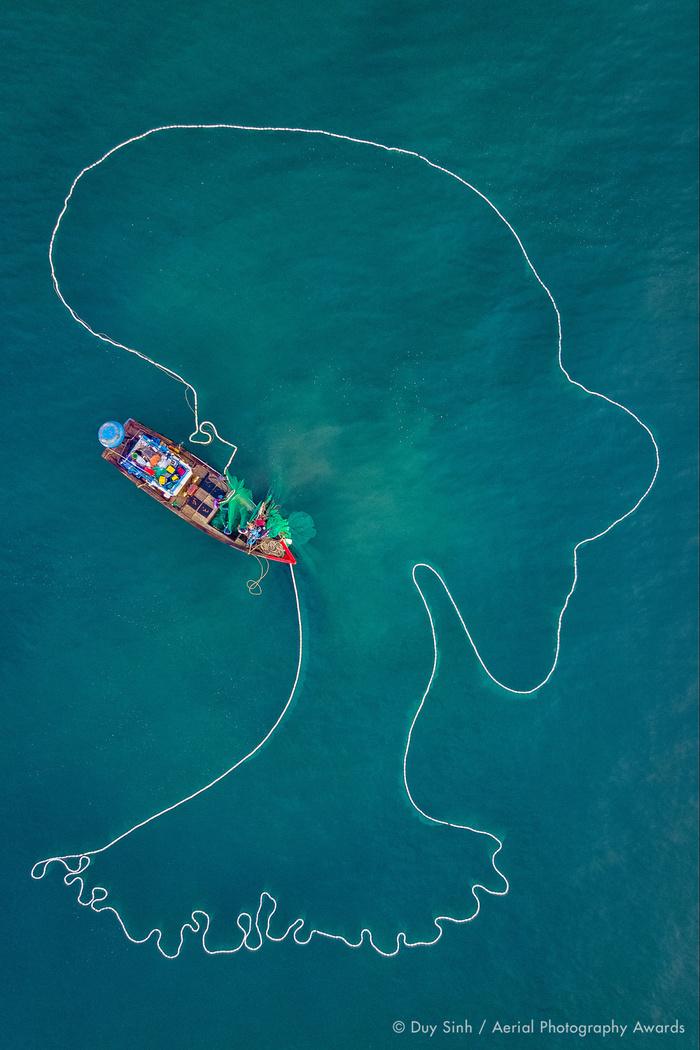 Duy Sinh: The lady of the sea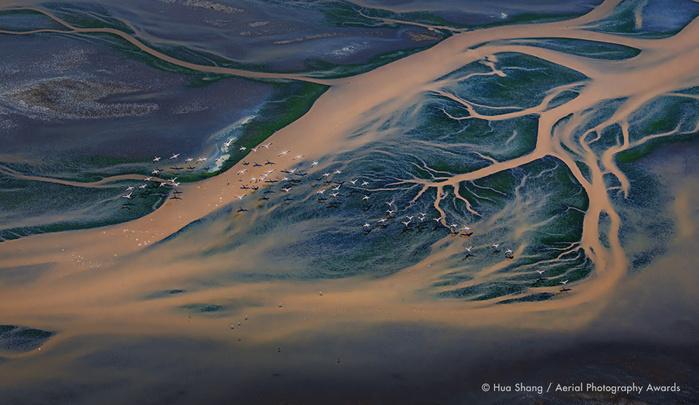 Hua Sang: The most beautiful scenery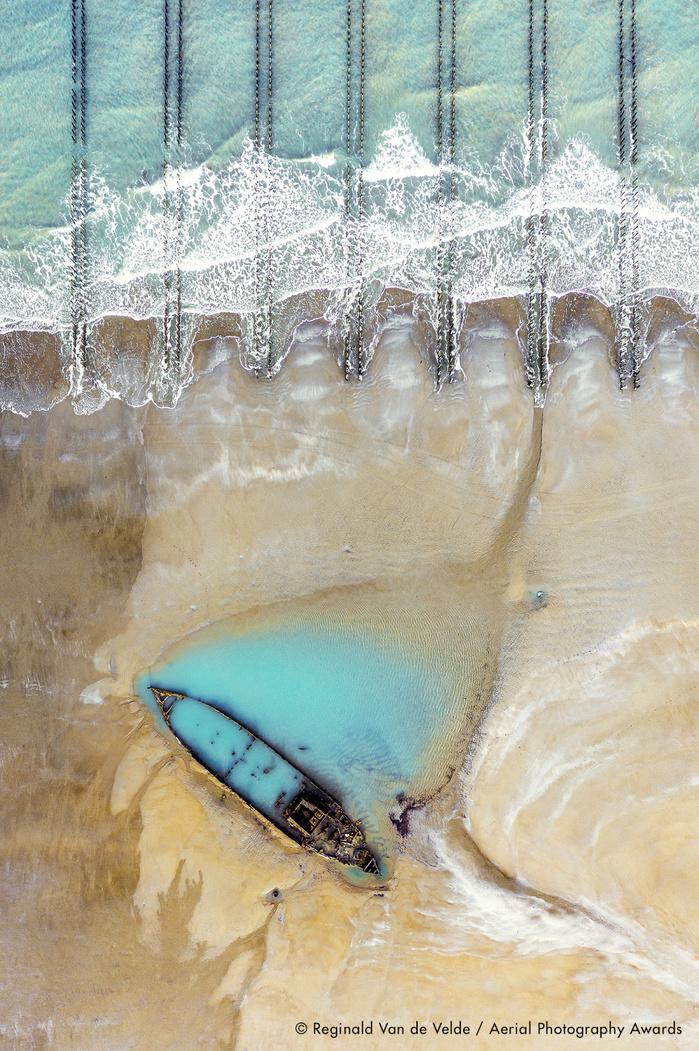 Reginald Van de Velde: The wreck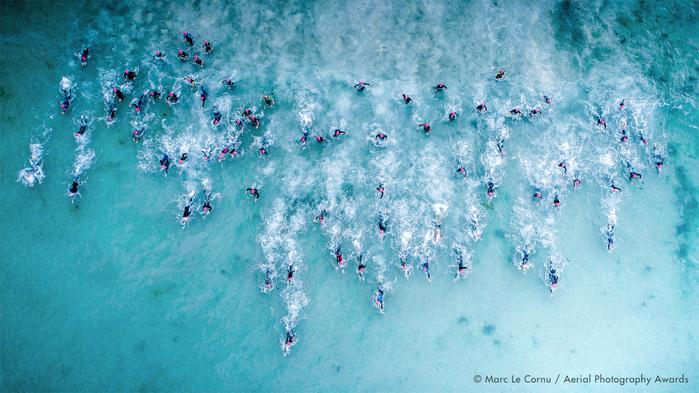 Marc Le Cornu: Tri explosion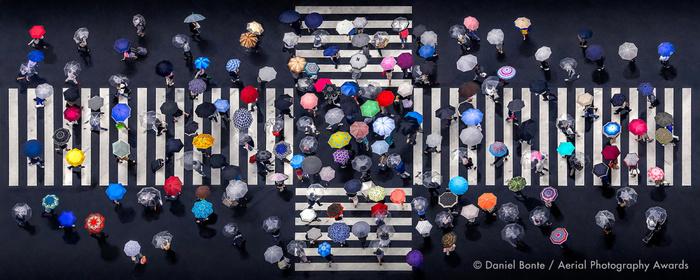 Daniel Bonte: Umbrella crossing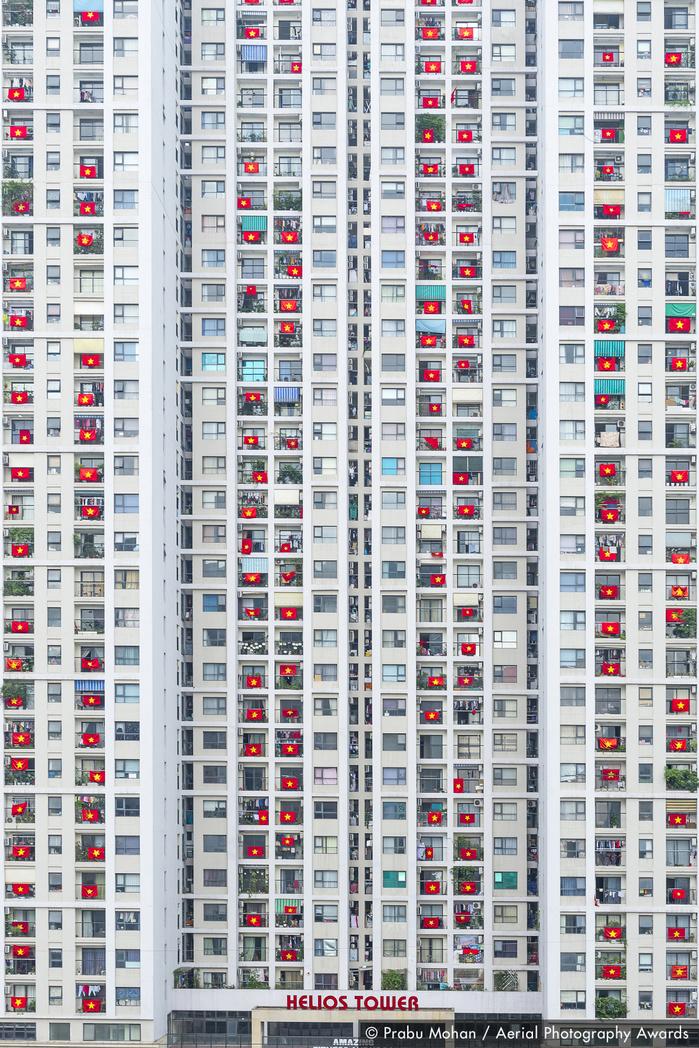 Prabu Mohan: We are in in together